This crumble recipe makes a great traditional British dessert. Serve with vanilla ice cream or a dollop of clotted cream.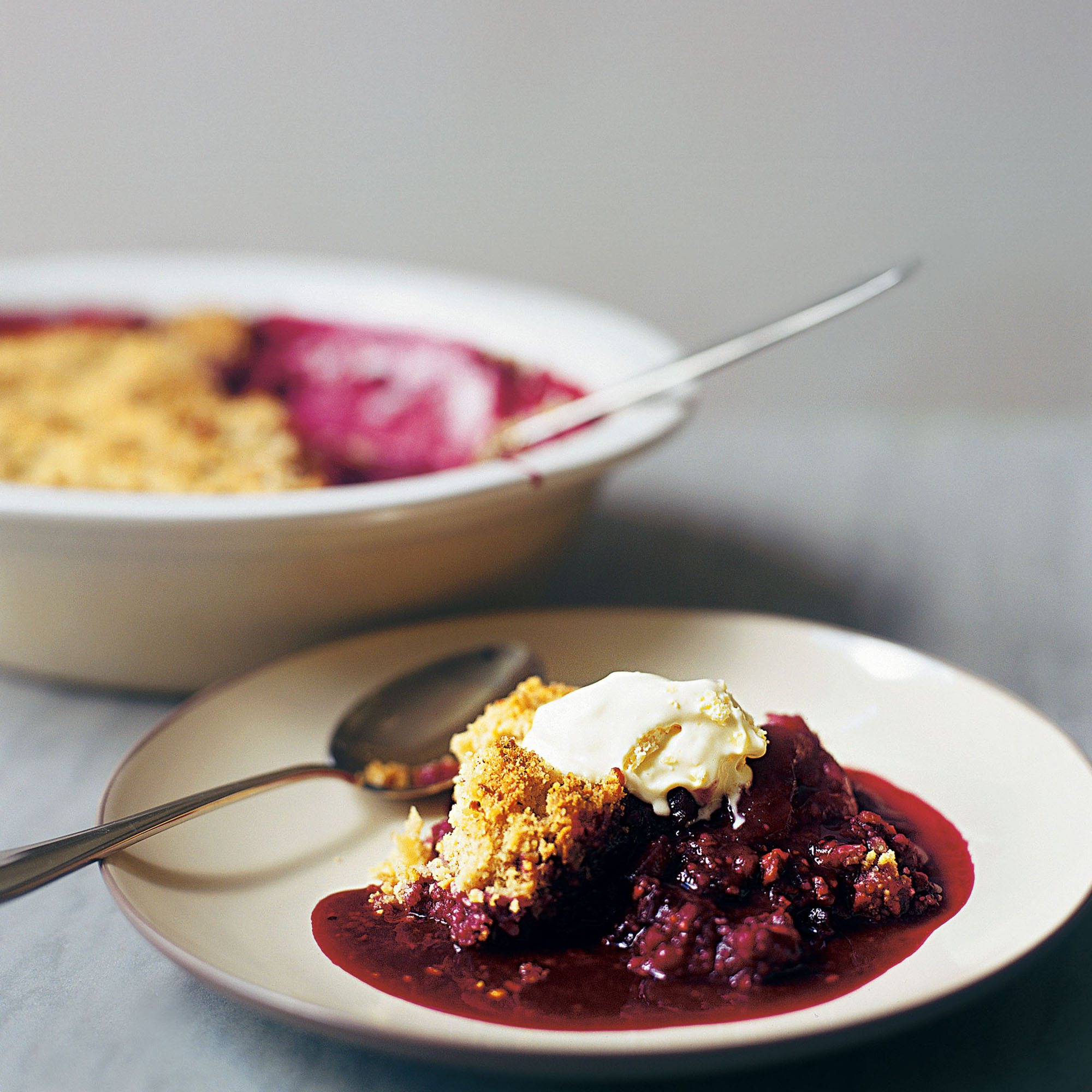 Ingredients
100g (4oz) caster sugar
2 x 450g (1lb) packs mixed frozen fruits, (we used a mixture of blackberries, plums, blackcurrants and rhubarb)
for the crumble topping:
100g (4oz) plain flour
50g (2oz) unsalted butter, cut into cubes
50g (2oz) caster sugar
25g (1oz) each of hazelnuts, almonds and pecans
Preparation
Preheat the oven to 180 C, 160 C fan, 350 F, gas 4. Stir the sugar into the fruits and place in a 1-litre (13/4pt) baking dish.

To make the topping, place the flour, butter, sugar and nuts in a food processor and pulse chop for a few seconds or until the mixture looks like breadcrumbs and the nuts are not too fine. Put the crumble on top of the fruit, pressing down lightly.

Place on the centre shelf of the oven and bake for 23 to 30 minutes or until the top is browned and the juices are bubbling through.