There are times in your life when you really want to pull out all the stops and their big day is no exception. Our expert wedding make up tips will help you look your best. It can takes a ton of cosmetics to look good on camera, but in real life, if it looks like anything other than your skin to the naked eye, it's just not 'pretty', and is downright ageing. Make-up artists stake their reputation on the idea that skin make-up should be so beautifully employed, an observer would need a microscope to detect it. So, to keep it 'real', stylishly covered and a way better version of you than when you got up this morning, try these beauties...
Start with the perfecting primer... It's the Holy Grail: a base that blurs, smooths, primes, perfects AND highlights in one single stroke. Smashbox Photo Finish Foundation Primer Radiance with Hyaluronic Acid, £30, is one easy suits-all peachy cream designed to mimic that radiant evening glow skin gets come sunset, and can be worn year round by everyone.
Buy now at Smashbox.com for £30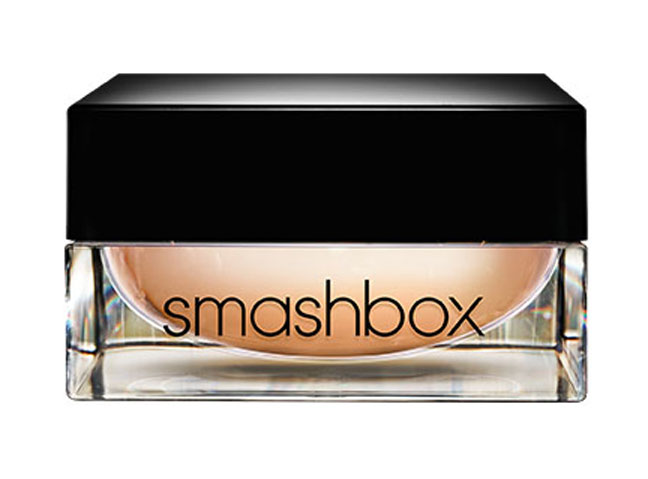 How to apply primer
Super creamy, you need to keep blending over your moisturiser (don't leave that bit out) for a hint of warmth, or mix it in with foundation, wear it alone with just 
a hint of concealer where you need cover, or even just to target areas
 as a highlighter.

Also try... Nars radiance Primer SPF35, £27, a new staple in my make-up bag, a glistening dewy gel cream that melts into skin and instantly puts back the life that foundation tends to cover up. Plus it contains a high- protection, broad-spectrum sPF, which, considering the areas we highlight - such as cheeks, temples and bridge of the nose - are also the ones that catch the sun the most, is a clever call.
Buy now at narscosmetics.co.uk for £27
Conceal only where you need it... When you need to cover, do you really need to cover the whole lot? The trick for more radiant skin is to let your skin texture shine through by not covering every inch of it, just the areas that need evening out, so opt for a great concealer such as the new Nars Soft Matte Complete Concealer, £23 in 16 shades. This gives high coverage and lasts yet blurs imperfections and looks invisible on the skin. Or try a fab foundation that layers well, such as Surratt Surreal Skin Foundation Wand, £62 in 15 shades at cultbeauty.co.uk, an oil-free liquid foundation in a brush pen that goes from sheer to full cover with no fingers required.
Buy now at cultbeauty.com for £62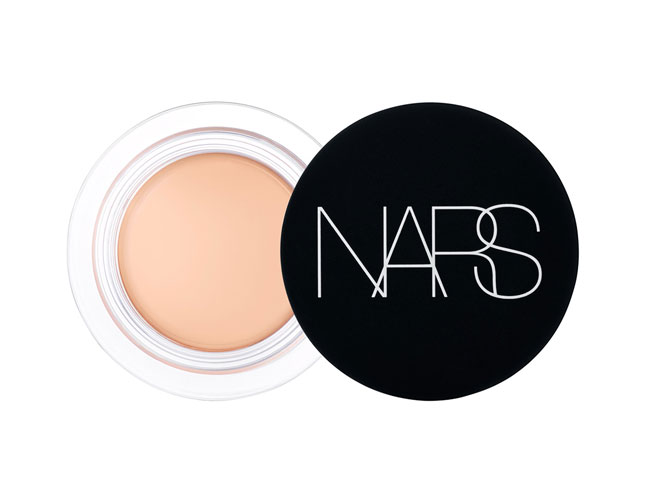 How to apply concealer
Prepped and primed skin is forever the secret to great looking make-up. it doesn't matter that it's not perfect - that is what make-up is for - but it does matter that it's the best it can be before you coat it in many layers. A great cleanse, a good scrub, a fab serum sealed in with moisturiser and you're ready to start. now examine your skin in a good light. Consider your features at every angle, tilt your head up and down then focus on evening out dark and red areas, such as under the eyes and around the sides of your nose. once these zones are covered over, you may well see that your face no longer looks tired, and hence there's less need for all-over cover that just looks artificial.

A tried, tested and adored all-round concealer and foundation formula is Clinique Beyond Perfecting, £25, that's easy to adapt to whatever coverage you want, easy to make more sheer by mixing with moisturiser, yet covers brilliantly too.
Buy now at JohnLewis.com for £25
Just add blush... You will never see me with powdery cheeks: it's way too ageing! In daylight, I just don't like the look, on me or on anyone else. Bobbi Brown Cheek Glow Palette, £35, however, is a creamy duo compact with the iconic Pot Rouge and Cream Glow Highlighter in four great colourways to make every one of us beam with joy. Darker skins and super tan aficionados will love Bronze Sun & Milk Chocolate, while the fairest will adore Bare/Desert Rose.
Buy now at BobbiBrown.co.uk for £35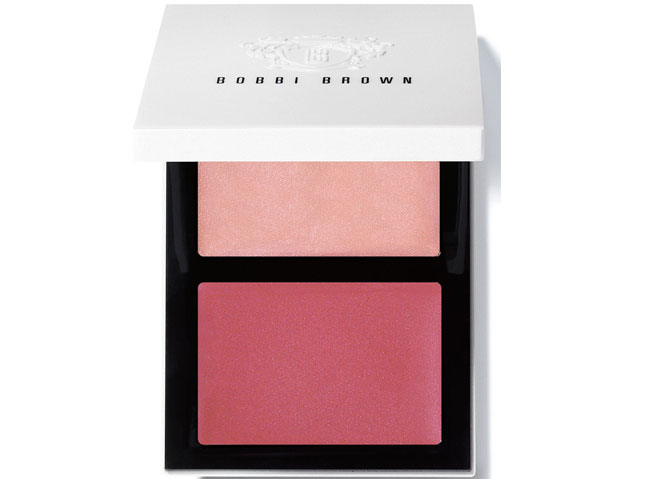 How to apply blush

Creamy formulas are so forgiving to lines and creases, and just add to the illusion of a beaming, flushed skin that literally looks as if you've just had sex. So grin widely, then apply the deeper shade on the rounded apple of your cheek, and keep smiling as you blend an arc of the lighter shade from temples to cheekbones.

For those who prefer the lasting finish of a more powdery blush, Sisley Phyto Blush Twist, £43, is 
a blush cream stick that turns into a powder as you blend away. Ideal for those who want their blush to stay 
in place longer, yet handy enough to throw in your bag.

Buy now at JohnLewis.com for £43


Lift you rooks with highlighter... Never underestimate the transformation a highlighter gives to mature skins, shifting from dull to delicious in one stroke. Creamy texture or powder, it's your choice; the key is to opt for a sheer translucent champagne shade that is universally flattering and so suits every skin tone, from fair to dark.
How to apply highlighter

As the last step to your make-up, selectively powder Vincent Longo La Bella Luce Highlighter, £24.50, on the tops of your cheekbones, temples, brow bones, the bridge of your nose and your Cupid's bow; or if it's a cream, pat and press a tiny amount into the areas you want to gleam. remember, wherever you place a highlighter, you will draw light and attention to your face, so take it easy, don't overdo it and keep the rest of your face matte to help contrast the illusion and avoid shimmer catching in pores and deeper wrinkles.

Buy now at cultbeauty.com for £24
Continued below...
Also try... Illamasqua Beyond Powder in OMG, £32,
a truly beautiful iridescent powder that can be worn along the
décolletage, shoulders and shins too as the weather starts to warm up.
The dinkiest pot of instant radiance you will find, pop it in your
pocket for an emergency
 skin pick-me-up mid-afternoon.