There's a subtle nod to Prince George in season 3 of The Crown you might have missed
The resemblance is uncanny!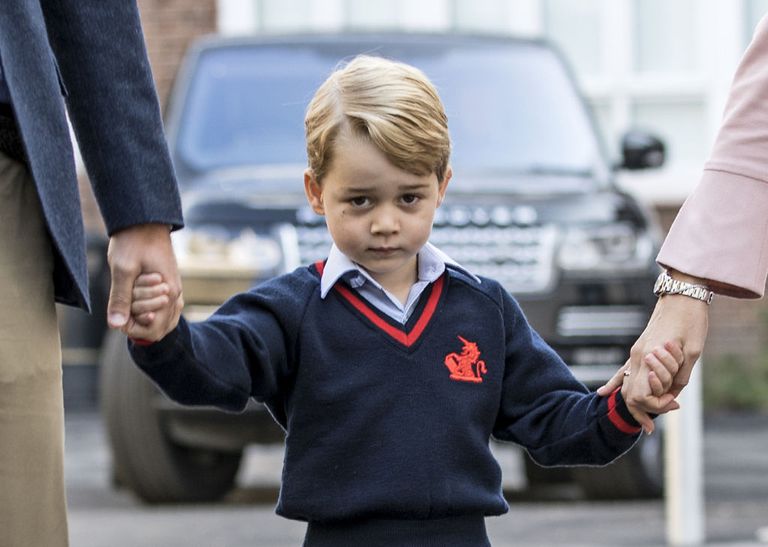 (Image credit: AFP via Getty Images)
Netflix's very royal original series The Crown is back for its third season, and fans are spotting some surprising nods to the royal family throughout.
Recently, fans spotteda hidden Princess Diana reference in season 3 of The Crown. Now, it seems the series has made reference to Prince George too.
In episode seven, 'Moondust', the royal family are seen walking to church together. In the scene, it looks like Prince Edward is the same grey coat that Prince George wore on Christmas Day in 2016.
Pictured alongside his mother, Queen Elizabeth II, the monarch's youngest son looks very smart in a grey coat as they recreate a 1969 scene.
Then, 47 years later, Prince George was photographed with his family wearing a very similar style as they walked to a Christmas Day church service.
Clothing brand Pepa & Co have confirmed that this is the same coat as worn by Prince George.
It's the Traditional Grey English Wool Coat from their collection, and costs £150.
MORE: The Crown star Erin Doherty describes royal family as 'jarring', revealing why they left her feeling 'angry'
The Duchess of Cambridge has a great fashion sense, and she's definitely got a great eye for her children's style as well.
Season 3 of The Crown follows the royal family between the years 1964 to 1976, so there are plenty of big historical events going on.
Episode seven covers the historic moon landings in 1969, and the heartbreaking Aberfan disaster, which remains The Queen's 'biggest regret'.
With season four already confirmed and filming well under way, we can't wait to see some of the big events that happen from 1977 through to the '80s.
Since The Crown has made tribute to both Princess Diana and Prince George, we're keen to see if they include any more subtle nods to the royal family.