Jerry Hall And Rupert Murdoch Tie The Knot In Fleet Street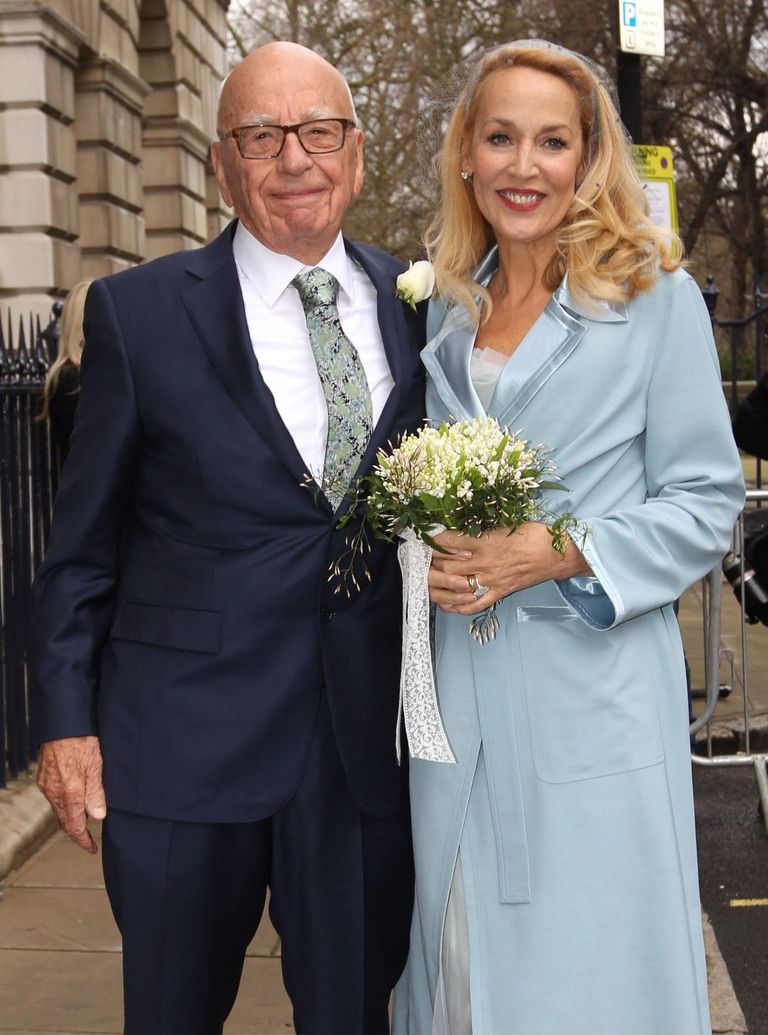 (Image credit: Rex Features (Shutterstock))
It's never too late to find true love - yesterday, former supermodel Jerry Hall, 59, and billionaire mogul Rupert Murdoch, 84, tied the knot in a private ceremony surrounded by family and friends.
The couple wed in St. Bride's Church on Fleet Street, the place where Murdoch built his media empire in newspapers such as The Times and The Sun.
A reported 200 guests were in attendance, including Sir Bob Geldof, Sir Michael Caine and many of the editors-in-chief of Murdoch's newspapers.
'Something blue' was the dress code, with Hall walking down the aisle in a pale-blue silk Vivienne Westwood dress paired silver flats, and her model daughters Georgia May and Lizzie Jagger in draped blue bridesmaid dresses. Murdoch's children Chloe and Grace (from his previous marriage to Wendi Deng) wore matching blue dresses for their roles as flower girls.
Jerry Hall looked stunning in a Vivienne Westwood dress.
The happy couple tied the knot in a private ceremony at St. Brides Church, Fleet Street.
Georgia May and Lizzie Jagger wore draped pastel blue as bridesmaids at their mum's wedding.
Chloe and Grace Murdoch were snapped in matching blue dresses carrying flower baskets.