Is Strictly going to Blackpool this year and when does the show finish?
Strictly Come Dancing has a well-loved tradition of heading to Blackpool Tower towards the end of the series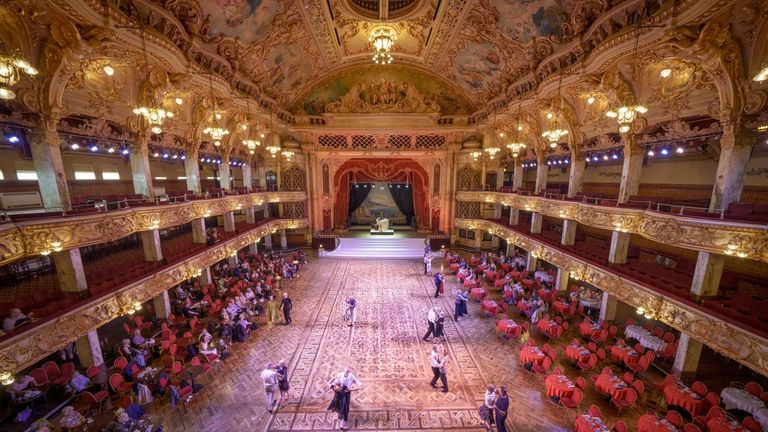 (Image credit: Getty)
By Emma Dooney
As the popular BBC competition nears its finale, viewers are desperate to know—will Strictly Come Dancing come to Blackpool this year?
It's no secret that the glitzy reality show has a history of heading to Blackpool towards the end of the season, where remaining contestants take over the city's iconic Tower Ballroom to perform their footwork for their devout Northern fans.
Strictly Come Dancing cast and crew had made the seaside trip religiously every year from 2013 to 2019, but were, unfortunately, prohibited from going in 2020 due to COVID-19 restrictions.
With just a few weeks left in the 2021 series and so much excitement surrounding the upcoming finale on 18 December, viewers are now desperate to know if the well-loved tradition will return this Christmas.
Despite controversy over vaccine refusals within the Strictly Come Dancing 2021 couples and multiple confirmed contractions of COVID-19, the season has remained relatively unscathed by the virus since its premiere in late September. Executives enforced a number of rules to reduce the risk of an outbreak, including the requirement that dancers form bubbles to limit the mixing of groups. Contestants who tested positive for COVID-19 were also made to self-isolate for a period of 10 days before potentially re-entering the competition the following week.
Will Strictly Come Dancing come to Blackpool this year?
Sadly, it's a no. With the pandemic far from over, BBC bosses are playing it safe and have decided to cancel the highly-anticipated excursion for the second year in a row.
"We are all so sad that we won't be able to get to Blackpool this year but can't wait to be back dancing at the one and only Blackpool Tower Ballroom in the future," said producer Sarah James. "That's to keep everyone safe. Blackpool Tower is amazing but behind the scenes, it's really small. All the dressing rooms are tiny so keeping everybody distanced there is impossible and everyone stays in a hotel together up there so that's the reason we made that decision."