Former EastEnders star Jill Halfpenny reveals how she tragically lost her partner in the same way she lost her father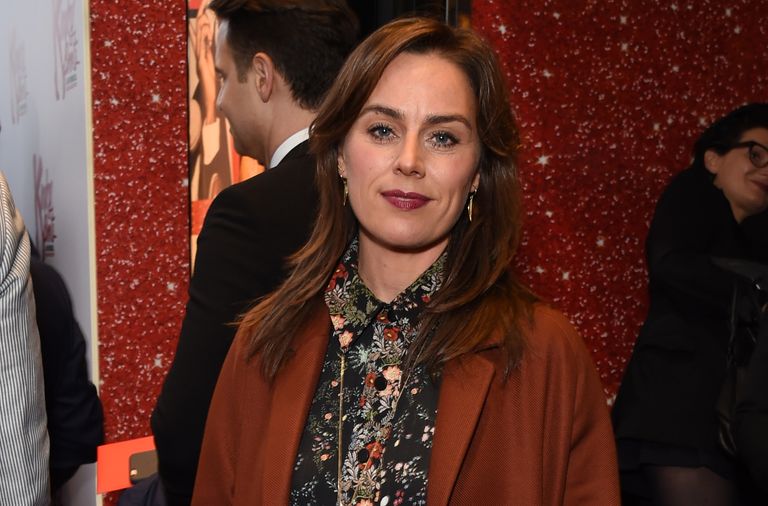 (Image credit: David M. Benett)
Jill Halfpenny, who starred in the BBC soap as Kate Mitchell from 2002 to 2005, has opened up about the death of her partner.
The actor broke down in tears on The Two Shot Podcast, hosted by Line Of Duty's Craig Parkinson, revealing how her partner Matt died of a heart attack when he went to gym.
To make the situation even more heartbreaking, the circumstances were very similar to Jill's father's death, Colin Halfpenny, who also passed away because of a heart attack in 1979.
She said: "In January 2017 my partner, in very similar circumstances to my dad, went to the gym, had a heart attack and died," she said through tears.
"My grief at losing Matt, my partner, was so brutal, and so shocking, but then what happened was it brought out all of my grief from my dad as well.
"So it was like dealing with this double loss."
Following the tragic loss, Jill confessed that she found herself thinking she could not cope with the feeling of grief she was experiencing.
"I found myself thinking, 'Oh my god, this is unbearable, what am I going to do? I cannot cope with these feelings'", she added.
However, as the old saying goes, what doesn't kill makes you stronger and Jill says going through the difficult experience made her a lot more resilient.
She said: "Weirdly grieving has given me more confidence," she said. "To survive that level of brutality, you think, 'There is nothing you can throw at me that isn't going to be ok now, I swear to god.'"
Many of Jill's showbiz colleagues have praised her for candidly talking about the issue, with actor Joe Sims - who played Nigel Carter in Broadchurch - saying: "I thought that level of candour was so beautifully brave and think it inspires everyone who listens to [Jill Halfpenny] to feel a little braver too. Thank you for sharing."