Dr. Jill Biden makes history as the only First Lady to hold a job
The new FLOTUS will be the first to hold a paying job while performing her duties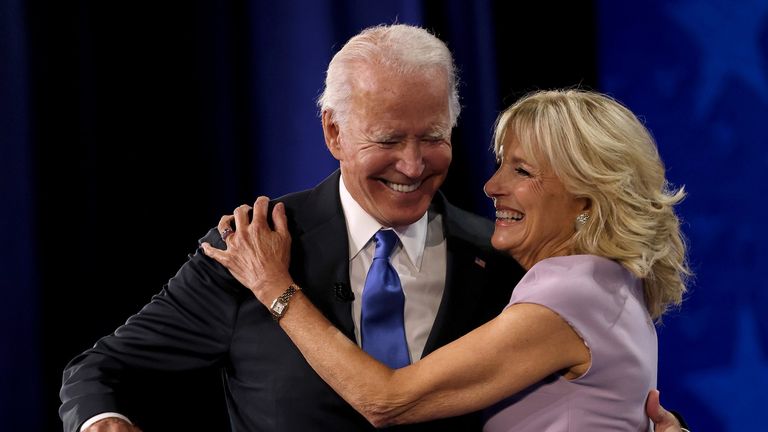 (Image credit: Win McNamee / Getty Images)
Joe Biden's wife and the new FLOTUS, Dr. Jill Biden will be the only First Lady who has held a paid job outside of the White House.
Although First Ladies before her have done unpaid work and volunteering, this will be the first time that a FLOTUS has continued her career while she performs her duties. 
Read more from Woman & Home
• Best Kindles for digital book lovers - to help you decide which one to buy
• Best leggings for style, comfort and exercise – whether you're WFH or hitting the gym
It shouldn't be a major shock, because when Dr. Biden held the position of Second Lady in the Obama-Biden administration for eight years, she continued to work full-time as a community college English professor. 
Dr. Biden revealed in an interview with Stephen Colbert that she intends to continue teaching. "I'm really looking forward to being First Lady and doing the things that [I did] as Second Lady, carrying on with military families and education and free community college, cancer [the Biden Cancer Initiative], that Joe and I have both worked on, and I'm going to teach as well," she said.
Biden has been an educator for more than three decades and will continue to work at Northern Virginia Community College while serving as First Lady, although her office has yet to reveal any other further information. 
Dr. Biden earned a doctorate degree in education from the University of Delaware in 2007. That is just one of her numerous qualifications — she also holds a bachelor's degree and two master's degrees. In addition, Dr. Biden is a published author. She wrote a children's book called Don't Forget, God Bless our Troops in 2012. 
Joe Biden described his wife's career as not just what she does, but who she is. The 46th President said in his election victory speech in November, "She dedicated her life to education. Teaching is not just what she does, it's who she is. For American educators, it is a great day for y'all. You're going to have one of your own in the White House. And Jill is going to make a great first lady. I am so proud of her."