Chapped Lips Or Cracked Lips? Here's How To Fix That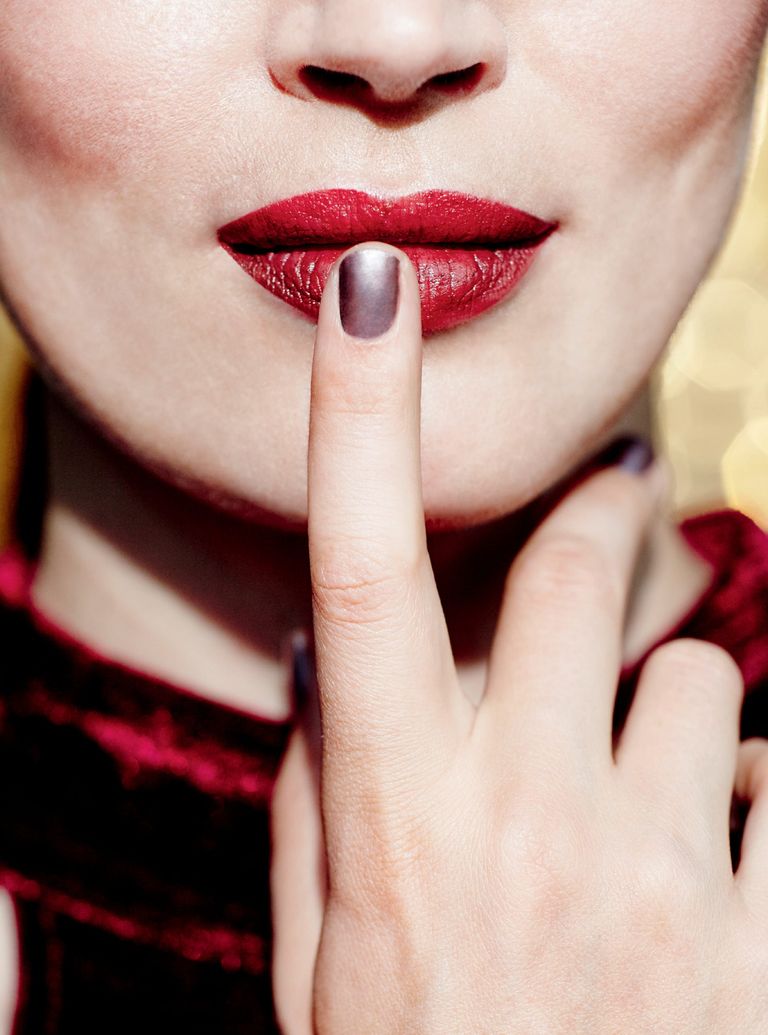 Dry, cracked skin feels pretty unpleasant no matter where it happens to be, but there is something about the feeling of papery, pickable chapped lips that really rankles. Cold weather, wind and moisture sapping heating all play their part in making chapped lips a universal winter issue. And, while a slick of balm provides a short-term solution, to really tackle the problem we all need to be doing a little bit more. Follow our ultimate chapped and cracked lip rescue plan for lips that are smooth, soft, comfortable - and more kissable too, should that be an option.
1. Exfoliate
Get rid of those nasty peeling bits (NOT by using your teeth, mind) You've probably heard the beauty hack about using an old toothbrush to gently scrub, which is great as long as you have one hanging around that's not been used for domestic cleaning purposes. Far more indulgent, and reliably sanitary, are the little pots of sugar scrub for lips that seem to have cropped up everywhere over the last year. Fresh Sugar Lip Polish, £19 is one of the originals and still the best.
Buy Fresh Sugar Lip Polish now at Harrods.com for £19
2. Soothe
Now you've scoured them of flotsam, fill your pout with a friendly, soothing treatment. We love oils for everything here at W&H - they feel and smell lovely, sink in fast thanks to small molecules and stick around for hours so you get instant comfort and also a layer of defence. Hourglass No28 Lip Treatment Oil, £34 is effective and ridiculously beautiful, but at that price it should be. Barry M makes a surprisingly lovely budget option, as long as you enjoy the smell of coconuts (we do!)
Buy Barry M Coco Loco Lip Oil at Superdrug.com for £4.99
3. Treat
Ever noticed how lip balm gives you a little sweet relief, swiftly followed by a dehydrating effect that leads you smother your lips in balm all over again and so the cycle continues? You're not alone. Bafflingly, many popular lip balms are stuffed with irritating ingredients like artificial fragrance, drying alcohol or petroleum, which creates an artificial barrier that stops your lips producing their own moisture, creating a vicious cycle. Be picky about what your lip balm contains, look for natural emolients like cocoa butter, coconut oil, shea butter and bee's wax. We love Ruby Red Lip Therapy with Vanilla and Honey, £10 or go luxe with Omorovicza's dreamy hyaluronic acid packed Perfecting Lip Balm, £32. It's not cheap, but this is serious skincare and the chunky tub will last all year.
Buy Omorovicza Perfecting Lip Balm at Omorovicza.com for £32
As woman&home's Beauty Channel Editor, Fiona Mckim has tried more beauty products than she's had hot dinners and nothing makes her happier than raving about a brilliant find on womanandhome.com or her instagram grid (@fionamckim if you like hair experiments and cute shih-tzus). Fiona joined woman&home as Assistant Beauty Editor back in 2013, working under industry legend Jo GB, who taught her everything she needed to know (clue: learn about ingredients and employ extreme cynicism).