Zara Phillips gives rare glimpse into royal life as she reveals husband's annoying habits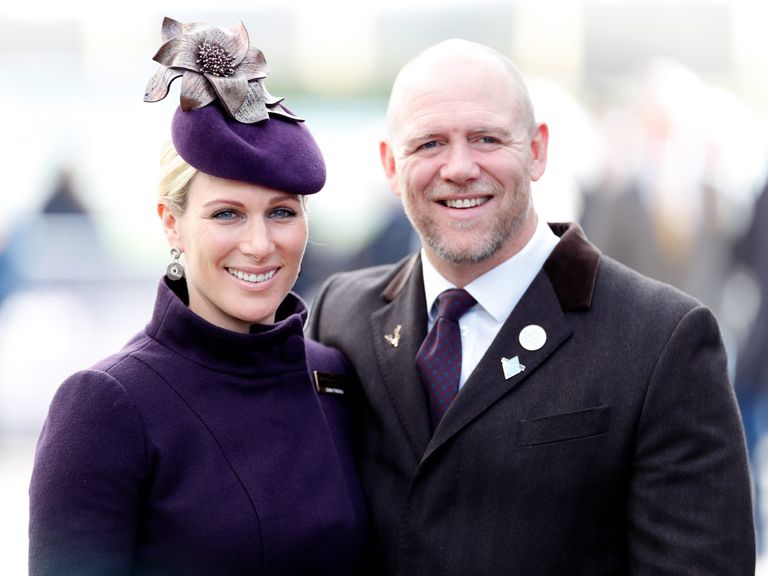 Zara Phillips' husband has developed an annoying hobby to keep himself occupied during lockdown.
Zara and Mike joined James Haskell and Chloe Madeley for a live Instagram chat
It emerged that Mike has been playing 'golf on his phone' to pass the time
Princess Anne's daughter, Zara, has admitted her husband Mike Tindall has developed a random hobby since COVID-19 caused everyone to go into lockdown.
The Olympian made the confession during an Instagram Live chat with Richard and Judy's daughter, Chloe Madeley, and her husband, James Haskelll.
Chloe initiated the conversation when she started complaining about her husband James' latest hobby to pass the time during lockdown - his obsession with playing Xbox "all day".
To which Zara, 38, said, "It must be a gaming thing that rugby lads do." Giving a rare glimpse into royal life, she added, "He plays golf on his phone."
But it seems Zara isn't the only one getting annoyed as Mike, 41, admitted his wife's horse antics were getting "ridiculous".
"We need to get out of lockdown because I now know how to tack up a horse, and it is ridiculous," he confessed. "We need to get out of lockdown so I don't have to tack up horses again!"
Thankfully their involvement with Chloe and James' Instagram campaign helped raise a whopping £13,000 for Sebastian's Action Trust - a charity helping families of seriously-ill children.
Meanwhile, Mike and Zara aren't the only members of the royal family struggling with time in isolation as the country continues to be gripped by the coronavirus crisis.
The Duke and Duchess of Cambridge also recently gave a glimpse into what lockdown is like with their three children - Prince George, Princess Charlotte and Prince Louis - and admitted home-schooling the kids has been challenging.
Catherine confessed she felt "guilty" after the couple made the decision to continue with lessons during the Easter holidays: "Don't tell the children, we've actually kept it going through the holidays. I feel very mean."
She added, "There have been ups and downs, probably like lots of families. With self-isolating, George is much older than Louis is but they are aware."
Georgia studied Print Journalism at university in Nottingham, England before going on to work on several leading celebrity magazines, as well as freelance writing for international magazine Grazia Middle East. An enthusiastic, hard-working and ambitious writer, Georgia recently launched her own communications consultancy, farq media. As Director and Founder, Georgia helps businesses with their Public Relations strategy, as well as influencer and celebrity marketing. She also represents several influencers of her own. She lives with this motto in mind; "if your dreams don't scare you, they aren't big enough."