The surprising item you can't take in your hand luggage when travelling to the USA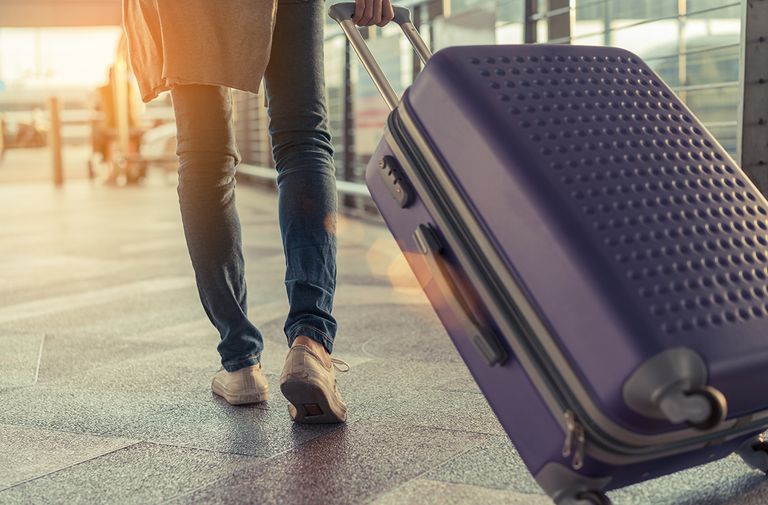 (Image credit: Getty Images/EyeEm)
The time of year has arrived when everyone is eagerly awaiting to head off on their summer holidays.
Tickets have been booked, itineraries have been organised and the only thing left do is get through your working days until the big departure arrives. Oh, and pack.
And while some holiday goers can't wait to get their 23kg worth of trip essentials organised and neatly packed into their double compartment suitcases, there are those who grimace when it comes to the thought of loading their whole bedroom into a 70x50cm plastic shell.
And if you're travelling with just hand luggage, the cabin-size suitcase and tiny plastic for a whole trip's worth of liquids just makes it even more unbearable.
But while we've got used to scaling down our toiletries to fit into the airport's Ziploc-style liquid bags, there's another cosmetic that could cause you some unexpected bother when it comes to security checks – your face powder.
New rules brought in by the Transport Security Administration (TSA) last year state that powder based materials cannot be taken on board into the cabin on flights to the USA unless they are under 350 ml or 12oz.
Powder substances would include face makeup powders, as well as talcum powder, milk powders, coffee, sugar and spices.
'If you are travelling from an international last-point-of-departure to the US, powder-based substances in carry-on baggage greater than 350ml or 12 ounces may require additional screening at the central checkpoint,' explains the TSA.
More: Why your summer holiday might be thrown into chaos
'Powder-like substances over 12 oz. or 350ml in carry-on that cannot be resolved at the central checkpoint will not be allowed onto the cabin of the aircraft and will be disposed of.
'For your convenience, place powders in your checked bag,' they continue. 'The measures have already been implemented at US airports nationwide to identify and prevent potentially dangerous items from being brought aboard the aircraft.
'There are no changes to what is allowed in carry-on baggage at US airport checkpoints.'