'Mamma Mia!' sequel: Is this the ultimate holiday for film fans? (We think so!)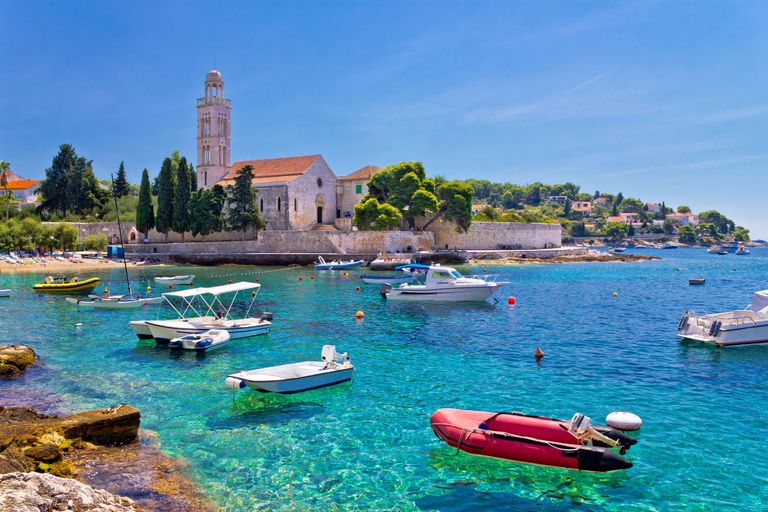 Mamma Mia! - which is set to return to the silver screen this July with its sequel 'Here We Go Again' - is set on Greece's beautiful islands, but did you know it was actually filmed in Croatia? When it comes to gloriously uncrowded beaches, pretty hilltop villages and crystal-clear coves, you can't go wrong with Croatia's Dalmatian Coast - which is why the Mamma Mia sequel producers opted to film the idyllic movie there instead of Greece - and why we've chosen it for a fabulous exclusive Woman & Home holiday!
On our fabulous new 8-day Croatia cruise, you will sail on a stylish small yacht to some of the most stunning islands in the Adriatic, where you'll experience breathtaking beaches, pretty ports, Venetian architecture and more…
Starting from the historic city of Split, home to the UNESCO World Heritage site of Diocletian's Palace, you will set sail aboard your private yacht, MS Adriatic Princess, to the buzzing resort of Hvar.
Korcula is another jewel in Croatia's crown, rich in olive groves and vineyards, and you'll be bowled over by the unspoiled nature of Mljet. There's also an excursion to neighbouring Montenegro, whose coastline is just as impressive. You'll then stop off at the city of Dubrovnik, famous for its walled Old Town, baroque churches and limestone streets - which you might recognise from Game of Thrones, in which Dubrovnik doubled as King's Landing.Book your place on this tour now
Croatia's stunning coastline includes 1,244 islands, only 50 of which are inhabited, and there is only one way to explore them - by yacht. Departing in September (the best time to visit Croatia for fantastic weather and calm conditions), this 8-day adventure will whisk you to the country's most glorious corners - and you'll soon see why they chose Croatia over Greece as a filming location for the sequel to Mamma Mia!
Cruise to the Mamma Miasequel locations on our new Croatia holiday
When? 29 Sept - 6 Oct 2018
How much? From £1,549 per person
How long? 8 days