A First Timer's Guide To Visiting China & Hong Kong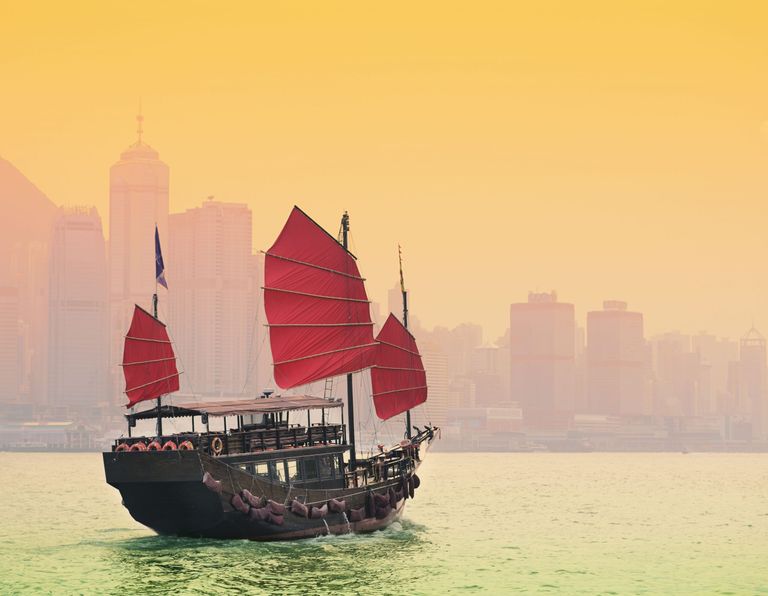 At first glance, China can seem like a daunting destination for the first-time visitor - but it's easier to get around than you might think. Our China travel advice covers everything from visa requirements to whether you'll really have to eat noodles for breakfast...
The best time to visit China
For mild temperatures and minimal rainfall, plan your China trip for spring (March to May) or autumn (September to November) - though sites can get crowded at Easter.
The summer monsoon rains fall between June to August, particularly in the south-east of the country, and flooding can severely disrupt travel plans. The temperatures are also at their highest in the summer, reaching 35°C most days.
In winter (December to February), days can be very cold and snowfall is common - this is the best time for snow sports, and the famous Harbin ice and Snow Festival.
Do I need a visa to visit China?
British passport holders need a visa to enter mainland China, which can be obtained through the Chinese Embassy or a specialist visa service. Prices vary. If you are travelling on our fabulous exclusive Great Tour of Chinatrip, the cost of your visa application is included in the price of the holiday, and we'll even handle the paperwork for you.
More like this: 8 of the best holiday destinations for April 2018
What is Chinese currency - and how much should I bring?
China's currency is the Renminbi, which is divided into the units yuan, jiao and fen (1 yuan (¥) = 10 jiao = 100 fen).
Counterfeit money is a problem in China, so many shop owners and banks will not accept dirty or torn banknotes. Only exchange money at reputable outlets - in banks or outlets at high-end hotels - and always count your money and check its condition before you leave.
Outside major towns and cities, ATMs may run out of money and credit/debit cards may not be accepted - so always travel with adequate cash.
Experience the majesty of China for yourself on ourGreat Tour of Chinatrip - including the Great Wall, Shanghai, Beijing, Hong Kong and more...
How to avoid the crowds in China
The increasing prosperity of Chinese workers has enabled them to travel more - both overseas and in their own country. As such, China's main tourist attractions become incredibly crowded on public holidays: Chinese New Year (late January or early February); May Holiday (first week of May); and National Day (first week of October). Be prepared to queue.
What's the time difference in China?
During the winter months, China is eight hours ahead of the UK thanks to Daylight Saving Time. In summer, it's 7 hours ahead of the UK.
More like this: 9 of the best fitness holidays (that do actually work)
Do I need vaccinations to visit China?
If you are travelling from a country with a risk of Yellow Fever, you must carry proof of a Yellow Fever vaccination.
All travellers to China should be up-to-date with routine vaccinations and boosters as recommended by the NHS (MMR and Men ACWY, for example). Check with your GP for the most recent health-related China travel advice.
Should I tip in China?
Tipping is appreciated, but not considered compulsory. In high-quality hotels tipping is expected in exchange for good service, and service charges of 5-15% may be added to restaurant bills. Tour guides and private drivers may expect a 10% tip. In taxis or smaller restaurants, tipping is not commonplace.
Will I have to eat noodles for breakfast?
Not if you don't want to! Most small hotels will serve typical Chinese breakfasts (savoury dishes with rice or noodles), but high-end Western-style hotels will usually put on a Continental-style spread to suit international palettes. On ourGreat Tour of China, there is always a Western breakfast option - but you can go local if you prefer...
What are Chinese bathrooms like?
Public toilets in China are very basic. Most facilities are Asian-style 'squat' affairs, with no loo paper - so you might want to carry some with you when you're sightseeing. You'll only usually find Western-style toilets in the en suite bathrooms of good-quality hotels.
Is it safe to drink Chinese tap water?
No - and you should also avoid having unfiltered ice in your drinks. Safe bottled water is available everywhere, though you should always ensure that the seal is unbroken.
More like this: The spa break that'll make you look - and feel - ten years younger
What are Chinese hotel rooms like?
In high-end hotels (like the ones on ourGreat Tour of China), you'll find Western-style bathrooms, televisions and air conditioning. It's not typical for hotel rooms to have minibars, tea/coffee making facilities or ironing boards, but most do offer laundry services. When checking in, you'll always need to provide your passport for the reception to register your details.
Do I need a plug adaptor?
Yes - most plugs in China are two-pin (US-style), or three-pin (Australian-style). The electricity supply is 220 volts, which is compatible with any 240 volt appliances you may have.
Will I have to haggle?
Haggling is common in markets and local shops, and if done correctly (politely, with good humour) it is a great way to experience local life and bag a few bargains. If you prefer not to haggle, there are some souvenir shops where prices are set.
What should I wear?
If the weather is hot, make sure you carry an extra layer or two with you as air conditioned areas can be cold. When visiting sacred areas or temples or mosques, you should cover your knees and shoulders whatever the weather. Ladies, bring a headscarf too, as you might need to cover your hair if you visit any religious landmarks. Your guide will always advise on any particular clothing requirements.
All images from Alamy