8 amazing private islands on Airbnb (that you can actually afford to stay in)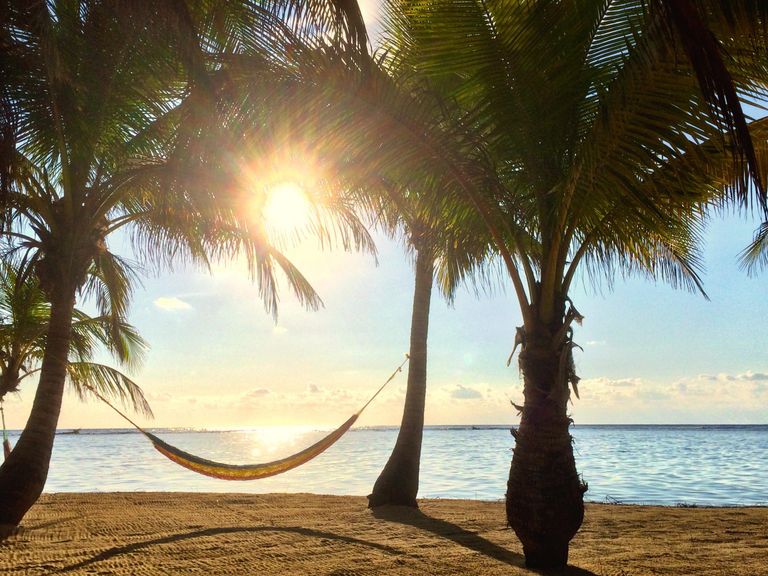 Thought Airbnb was only for city trips and family villas? Think again. We're dreaming of spending summer on one of these amazing private islands - a little slice of paradise, for as little as £54 per night.
1. Bird Island, Belize
Where? You'll find Bird Islandin Placencia, on the gorgeous Caribbean coast of Belize.
What the owners say: "Stay in your own small private island on a beautiful atoll, with excellent swimming, snorkelling, kayaking and exploring - with all the comforts."
What guests say: "Don't miss this opportunity. Bird island is a life changing experience."
How much? £386 per night; sleeps 4.
2. Elizabeth Island, Australia
Where? Just off the coast of Melbourne, Victoria, Elizabeth Island feels far-flung but is relatively easy to reach.
What the owners say: "An island to yourself, powered by nature's sun and wind, with all modern appliances and home comforts"
What guests say: "This was one of the best weekends we have ever had. The island is a sanctuary, the home is beautiful, comfortable and everywhere you look is water."
How much? £318 per night; sleeps 6.
More like this:8 fabulous summer mini breaks & hotel offers from £99pp
3. Sugar Loaf island, Grenada
Where?Sugar Loaf sits just of the north coast of Grenada, one of the Caribbean's most beautiful islands.
What the owners say: "Remote and secluded, the island faces Levera beach, where leatherback turtles come to nest. The beauty, peace and tranquility of the island is yours to explore."
What guests say: "We often seek an 'untouched' and 'local' experience. Look no further! We had a lovely, secluded, quiet, adventure filled stay."
How much? £211 per night; sleeps 8.
4. Brother Island, Philippines
Where? El Nido, a secluded cluster of gorgeous islands in the Philippines, is where you'll find Brother Island.
What the owners say: "El Nido is one of the most unspoilt areas of the Philippines. Islands, jungle and sea as you know it from movies and commercials."
What guests say: "Every bit a desert island get away, with palm trees, white sand and crystal blue waters."
How much? £307 per night (includes meals); sleeps 12.
5. Hvaler, Norway
Where? Not far from Oslo, this tiny island feels remote but is actually only a 20-minute boat ride to 'civilisation'.
What the owners say: "A few years ago we purchased a private island in Hvaler, the pricipality with the most sunny days in Norway. The entire island is available for you to explore..."
What guests say: "The island and location were even better than we could imagine, a really memorable and unique experience!"
How much? £177 per night; sleeps 5.
More like this:8 incredible cruise holidays with Woman & Home
6. Out There, Canada
Where?Out There is a private island in the heart of British Columbia's beautiful Sunshine Coast.
What the owners say: "Think wilderness glamping meets bohemian boudoir. Our concept is digital detox. Move away from the phone and find your wild!"
What guests say: "Tranquil isolation, absolutely breathtaking views and a house equipped with all we needed for an incredible time away."
How much? £327 per night (includes meals); sleeps 6.
7. Cavinti, Philippines
Where?This tiny island is in a tranquil lake, roughly three hours from Manila - the capital of the Philippines.
What the owners say: "We were lucky to have found this place and we'd like to share it with others. It is a small and secluded island in a tranquil lake in the Sierra Madre mountains."
What guests say: "This place is simply breathtaking! I couldn't have asked for more, the perfect getaway. Time stands still in this place."
How much? £54 per night; sleeps 15.
More like this: 13 of the best places to travel alone
8. Cabin Island, Canada
Where? You'll find the cabin around 20 minutes southwest of Perth, Ontario, in Horseshoe Bay.
What the owners say: "The cottage is a wilderness paradise. It's a very special place to us! We own the whole island on which it is built, and it's very peaceful."
What guests say: "This is a special place. Because it's on an island you're more cut off from amenities than usual, and we loved every moment, including the 10 minute canoe ride to the mainland."
How much? £128 per night; sleeps 9.