This anti-snore pillow on sale for Black Friday could be the perfect gift for your noisy other half
Treat your loved one to an anti-snore pillow currently on sale for Black Friday.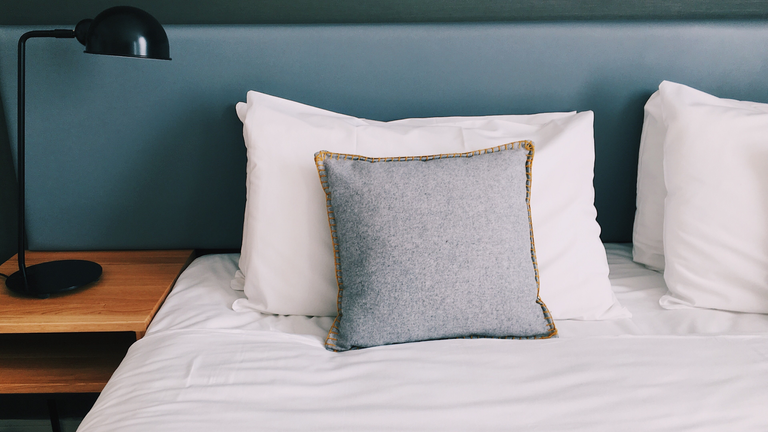 (Image credit: Getty)
Does your other half keep you up with their persistent snoring? Well, an anti-snore pillow that's reduced in the Black Friday sale could be the gift they didn't know they needed.
The Silentnight Anti-Snore Pillow is in the Amazon Black Friday sale for just £9, down from £17.60. So not only will you get a better night's sleep but you'll save £8.60 in the process.
In terms of how it works, the pillow is ergonomically designed with an S-shaped inner foam - to help reduce snoring. Special attention has also been paid to the head and neck support, which has been designed so the snorer in question stays in the right position (and their breathing improves as a result).
For those slightly sceptical about this hilarious-yet-brilliant product, it's even been tested by the British Snoring and Sleep Apnoea Association - who found the pillow reduced snoring frequency and volume by approximately 50%.
Suitable for back and side sleepers, the pillow is made with a smooth microfibre - so it's soft and breathable.
We think this pillow would be a brilliant gift for an individual who drifts off into a blissful slumber totally unaware they are keeping up their poor other half.
Silentnight Anti-Snore Pillow, £17.60 £9 (save £8.60) | Amazon
This soft and breathable pillow is just the ticket for snorers. Made with an ergonomically-shaped foam core, it's ideal for people who sleep on their back or side as it helps keep sleepers in an optimum position, so they can breathe better.
And it seems the product has gone down a treat with customers, too.
One person wrote in the review section, "My husband has snored throughout our 40 year marriage and I have used almost industrial strength earplugs for about 35 years. I really was sceptical when I read about this pillow but have been absolutely and utterly amazed at the results. Instead of nudging my husband about 30 times every night it can now go nights without him snoring which is wonderful."
Now you can (finally) sleep sound!
Lizzie Thomson is a regular contributor to woman&home, and also contributes to Metro.co.uk, Ideal Home, Culture Trip, and Evening Standard, covering all things lifestyle.