The Vintage Paparazzi Pictures You've Never Seen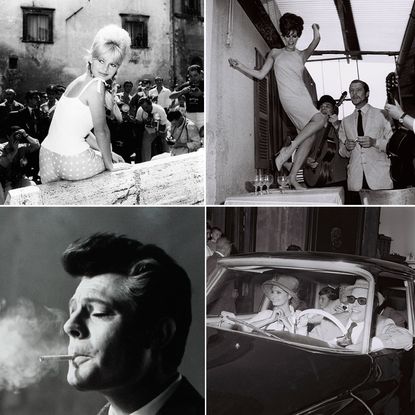 Capturing celebrities off-duty began during the 1950s golden age of Italian cinema and a new collection of photographs show Hollywood's greatest stars as you've never seen them before...
Long before the current obsession with celebrity, the first paparazzi photographers emerged during the 50s and 60s in Rome when Hollywood movie stars flocked to the capital to star in the most iconic films of the golden age of Italian film making.
Directors lured legendary actors like Brigitte Bardot and Elizabeth Taylor to star in movies from Ben-Hur to Cleopatra and Rome saw an invasion of Hollywood 'royalty' drinking and dining in the best restaurants in the city. Photojournalists couldn't resist capturing such glamorous stars on camera in intimate moments no one had ever seen before. And so it was that the paparazzi came to be.
Now a new exhibition (from 30 April to 29 June 2014) at London's Estorick Gallery will show 80 never-seen-before paparazzi shots of celebrities caught off guard. From Richard Burton and Elizabeth Taylor in a passionate embrace to Raquel Welch dancing on a table, enjoy a sneak preview of this much-anticipated show...
Book your tickets for The Years of La Dolce Vita here
Raquel Welch and Marcello Mastroianni
Sophia Loren
Richard Burton and Elizabeth Taylor
Jane Mansfield
Brigitte Bardot
Cary Grant and Rock Hudson
Marcello Mastroianni
Anita Ekberg