The Tragic Story Of Giselle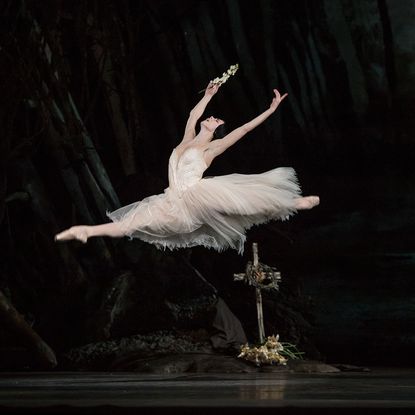 Inspired by a Victor Hugo poem about a girl who dies after an all-night ball, Giselle is a captivating tale of love, betrayal and the supernatural.
Set in the Middle Ages, the ballet tells the tale of a young peasant girl, who has fallen hopelessly in love with a village boy named Loys. However, Loys is not who he claims to be. He is really a nobleman called Count Albrecht and, unfortunately for Giselle, already betrothed to another woman.
To complicate matters further, the local gamekeeper has also developed a crush on Giselle. Driven by jealousy, he shames Albrecht by revealing his true identity in front of the whole village - a decision that has tragic consequences both for Giselle and eventually for the men who adore her.
Since it's premiere in Paris in 1841, Giselle has gone on to become the world's most influential - and most performed - Romantic ballet. Peter Wright's production for the Royal Ballet has received more than 550 performances since it debuted in 1985. And the current run at The Royal Opera House has been sold out for months. But ballet fans needn't despair as the clever people at the ROH have launched a special Live Cinema Season, whereby performances are streamed to movie theatres across the country.
On Monday, Giselle will be shown at cinemas including Vue, Odeon and Cineworld and there are still hundreds of tickets left. Book yours directly with your local cinema or visit the ROH website for more information and a full schedule of future screenings, which includes Don Giovanni, The Sleeping Beauty, and The Winter's Tale: http://www.roh.org.uk/cinemas (opens in new tab)
Ballet on the big screen. We love it!