The shoe option Princess Catherine avoids for royal engagements
Princess Catherine tends to avoid one specific type of shoe when it comes to royal engagements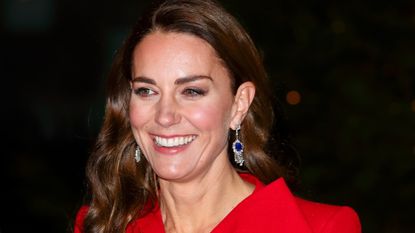 (Image credit: Getty Images)
It seems that there is one shoe option in particular that Princess Catherine doesn't like to reach for when she steps out on royal engagements.
Princess Catherine of Wales never fails to wow with her outfits when she appears in public for royal work commitments.
The Princess of Wales often wears a pair of chic heels or some of her favorite trainers for days fulfilling her duty.
---
Kate Middleton's heels and go-to trainers like her Superga plimsols and Veja sneakers are almost always what we see the Princess of Wales sporting for royal engagements and public appearances.
While we've also seen Catherine in the likes of sturdy Berghaus walking boots and Le Chameau wellies for more outdoorsy activities and her beloved espadrilles for warm weather, there's a particular shoe option that she really doesn't tend to gravitate towards.
Yep, it's really quite rare to see Princess Catherine rocking a pair of loafers, especially on official work days.
Kate has been photographed wearing a pair of flat, black loafers while in casual, off-duty mode before, but we don't tend to see her in them to team with work outfits, even when she wears her favorite jeans and chic jackets like her bargain blazer from Zara.
Who What Wear fashion expert, Erin Fitzpatrick, took to TikTok to share a video about things Kate 'never wears', explaining, "She never wears loafers for official engagements."
Referring to an image of Kate sporting simple, flat loafers with a pair of jeans and a cozy blue coat while going about her private life, Erin added, "This was a candid, paparazzi photo taken while she was out shopping, but she's never been photographed in these elsewhere."
Erin also pointed out that teaming an outfit that includes sneakers with a handbag is something that Princess Catherine doesn't do either, during the video which has amassed over 600k views on the video app.
She says that Kate "never, ever carries a purse if she's wearing sneakers", and highlights that Kate isn't partial to a pair of high-end designer sneakers and much prefers her casual classics like Superga and Veja.