The Sex Pistols re-release their banned single in time for Queen's Platinum Jubilee
The Sex Pistols originally dropped the song God Save the Queen during the 1977 Silver Jubilee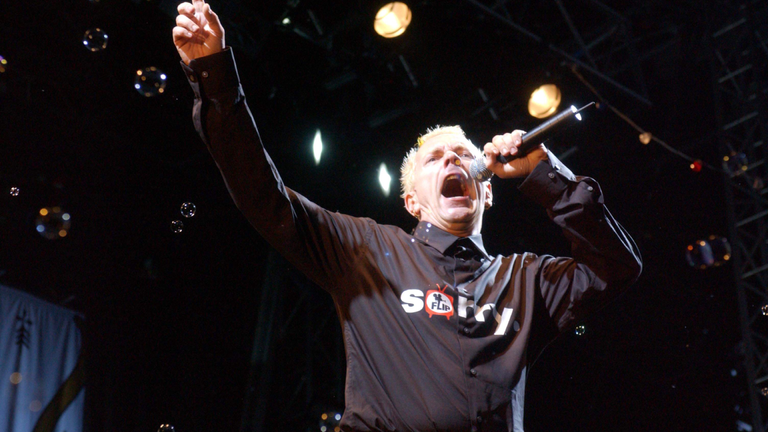 (Image credit: Hayley Madden / Contributor)
English punk rock band Sex Pistols have re-released their iconic song God Save the Queen in celebration of the Queen's Platinum Jubilee.
As fans of the Sex Pistols know, the hit single was first released during a gig on the weekend of the Queen's Silver Jubilee but the performance was shut down by police in London given its inflammatory language and the public's outrage to it.
The song is basically a rift on the British national anthem that includes lyrics the likes of "fascist regime" and "she ain't no human being."
Although band members were attacked on the street and the track itself was banned from playing on the radio and TV given its anti-royal flair, the song reached number 2 in the charts at the time (I Don't Want to Talk About it by Rod Stewart beat it).
Throughout the years, folks have contended that the charts were actually altered and that the song was the most popular one at the time.
What's more, the re-release in 2022 comes along with a new music video that was cut using footage from the original live performance in May and the riverboat party on the Thames that took place in June of the same year.
---
Band members haven't been shy to discuss the meaning of their lyrics throughout the years. Just last month, frontman John Lydon (stage name: Johnny Rotten) told Piers Morgan (opens in new tab) that, although the track is "anti-royalist," it is not "anti-human.
"I've got to tell the world this: everyone presumes that I'm against the royal family as human beings, I'm not," he said then. "I just think that if I'm paying my tax money to support this system I should have a say so in how it's spent."
John went on to say that it's a "shame" that the monarchy might end soon "because Prince Charles is not going to be able to handle it."
As for the momentousness of this year's Platinum Jubilee, which marks Queen Elizabeth's 70 years on the throne, the musician said, "I'm actually really, really proud of the Queen for surviving and doing so well. I applaud her for that and that's a fantastic achievement. I'm not a curmudgeon about that."
Interestingly enough, the re-release of the song coincides with the premiere of Pistol, a new Hulu FX miniseries that takes an in-depth look at the rise to fame of the Sex Pistols and general music culture throughout the 1970s. Needless to say, we suspect the show will dissect the significance of God Save the Queen in due time as well.
Anna Rahmanan is a New York-based writer and editor who covers culture, entertainment, food, fashion and travel news. Anna's words have appeared on Time Out New York, the Huffington Post, Fortune, Forbes, Us Weekly, Bon Appetit and Brooklyn Magazine, among other outlets.