Why the Queen may be forced to reconsider the future of the Royal Family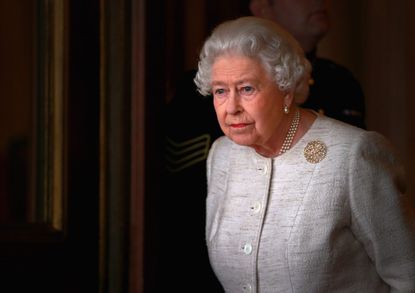 (Image credit: Chris Jackson)
The Queen could be forced to rethink how the Royal Family function in the future as the monarchy deals with the current economic crisis.
Why will the Queen need to reconsider the Royal Family's future?
Royal financier and author David McClure has claimed the Royal Family will have a difficult time regaining the profits lost thanks to coronavirus.
He said: "In the short term the coronavirus crisis will directly eat into the money going into the Royal Family.
"This applies particularly to things like visitor admissions to Buckingham Palace but to also Windsor Castle and some of the other palaces.
"Even though some of the royal palaces have been opened up, they have really been hurt by the closure and loss of revenue."
He added: "In the medium-term, it is going to eat into the profits of the Duchy.
"Not just the Queen's Duchy, the Duchy of Lancaster, but also Charles's Duchy, the Duchy of Cornwall.
"Both those organisations have essentially issued profit warnings for next year.
"They have said, this year we just got by, it came in too late, but next year it is going to be challenging.
"The monarchy is certainly going to have less money coming in for the medium term but in the long-term that is more of an open question."
Addressing the long term impact, he added: "We will see whether it is going to make the monarchy reconsider how they connect with people.
"Maybe the Royal Family will use Zoom and video links more than in the past.
"This would also allow them to reduce their carbon footprint as they may not be flying as much.
"Overall it is going to be difficult as the Royal Family has to be seen to believed.
"The Queen is head of state not just of Britain but also of 15 other states.
"The Royal Family do have to travel so it is going to be a tricky balancing act to see how in the long-term they respond to the coronavirus crisis."
Robyn is a celebrity and entertainment journalist and editor with over eight years experience in the industry. As well as contributing regular to woman&home, she also often writes for Woman, Woman's Own, Woman's Weekly and The Sun.