Serena Williams condemns the 'cruelty' Meghan Markle has experienced - and shares touching message of support following Oprah interview
Serena and Meghan are close friends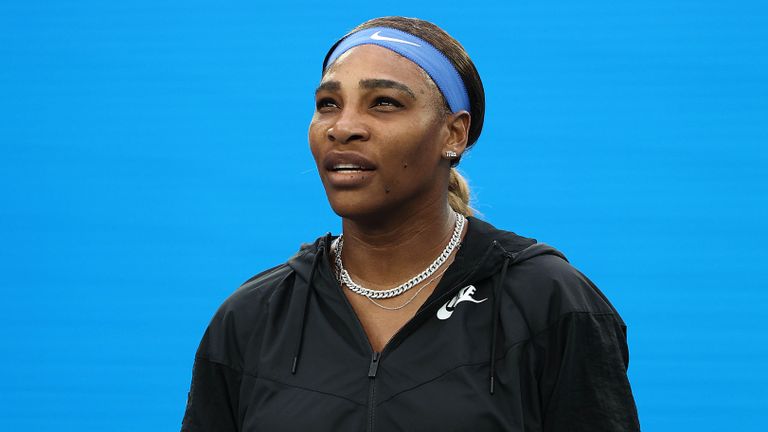 (Image credit: Getty Images)
By Amy Hunt
Serena Williams has shared a touching message of support for her friend Meghan Markle following the royal's interview with Oprah.
Tennis legend Serena posted a sweet message on social media, praising Meghan's 'empathy and compassion'.
The message comes just a few hours after the Duke and Duchess of Sussex spoke to Oprah in an explosive interview.
Just hours after the interview aired in the US (it will air in the UK this Monday evening), Serena - who has been friends with Meghan for many years - shared the message in support of the Duchess on social media.
Serena began the message by saying that Meghan "lives her life - and leads by example - with empathy and compassion."
She continued, saying, "She teaches me every day which it means to be truly noble," before explaining that "Her words illustrate the pain and cruelty she's experienced."
In her message, Serena went on to condemn the "sexism and racism institutions and the media use to vilify women and people of color to minimize us, to break us down and demonize us."
And, directly referencing Meghan's admission that she felt suicidal as a member of the royal family, Serena then wrote, "The mental health consequences of systematic oppression and victimisation are devastating, isolating and all too often lethal."
The tennis superstar also shared her wish for the future of her own daughter - Alexis Olympia Ohanian Jr - and for Meghan and Harry's future daughter, that they will "live in a society that is driven by respect."
Meghan and Serena have been friends since 2010, after first meeting at a Super Bowl event that year.
On her old lifestyle website, The Tig, the Duchess revealed that the pair "hit it off immediately".
And the two have supported each other since then, with Meghan regularly attending Serena's tennis matches, whilst Serena was a guest at Harry and Meghan's wedding at Windsor Castle.
When Meghan attended Wimbledon in 2017, Serena said, "We have always supported each other, just been there for each other through a lot."