Kate Middleton is a 'secret radical' who is quietly 'changing the crown forever' claims royal expert
Kate Middleton has been making huge changes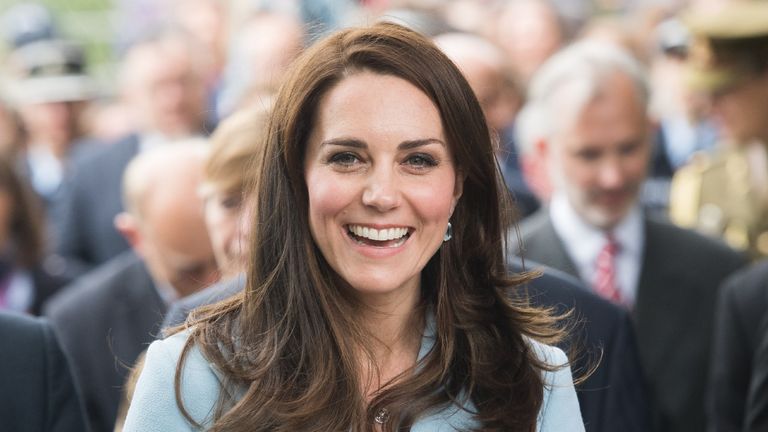 (Image credit: Samir Hussein / Contributor / Getty Images)
Royal expert Daniele Elser has revealed that Kate Middleton is set to revolutionize the Royal family while the public is distracted by the 'Harry and Meghan show.'
• Royal Expert Daniele Elser has revealed that Kate Middleton is a 'secret radical.'
• She claims that Kate has utilized social media to revolutionize the Royal family while the public has been distracted by the 'Harry and Meghan show'.
• In other Royal news, You can see Princess Diana's iconic wedding dress on display this summer
---
Daniele Elser, a royal expert, claims that Kate Middleton has upstaged Meghan Markle in a royal power play that will "change the crown forever."
The Royal expert claims that the Duchess of Cambridge has been, "nailing the social media game," through the use of the Kensington Royal Instagram account and her actions have changed the way the public views the Royal couple.
Daniele pointed to a recent post from the royal couple that celebrated Anzac Day, a national day of remembrance. The post featured footage of the Duke and Duchess writing letters to the Australian and New Zealand high commissioners who commemorate the day.
The royal expert said that this post, which also showed an "unseen flunkie zipped across London to deliver the missives along with homemade Anzac biscuits", demonstrated how "quietly radical" the Duchess can be.
Daniele explained, "it was also indisputable proof of something that has become increasingly apparent of late: Kate is simply nailing the social media game right now."
The royal expert claims that Kate Middleton has revolutionized the way that Royals use social media. She also says that this has all happened while the world has been "glued to the Harry and Meghan show."
Daniele uses another post to highlight her point. While many expected the royal to post a quaint photo of lambs or daffodils at Easter, instead the Kensington account posted, "a homespun video showing a chocolate egg being smashed with a rolling pin in reverse." The royal expert referred to this as, "cheeky."
The expert also pointed to the hilarious photos of Prince Louis on his birthday. Kate took photos of her young son and hopped on a popular trend by showing off the 'Instagram vs reality.'
The Royal expert claimed that this DIY photography from Kate is another example of her revolutionizing the Royal family. She said, "Taken by Kate. In the guise of self-appointed in-palace photographer, she has been quietly moving the dial in front of our very faces."
The expert concluded that the Duke and Duchess's activity on social media shows how they will position themselves when the time comes for Prince William to take the throne.
She states, "William and Kate's social media transformation is emblematic of a far more significant intellectual shift in their journey towards the throne. Basically, this is them positioning themselves to rule—and rule in a way that will change the crown forever."