The Queen had to interrupt her Balmoral break for a very sad reason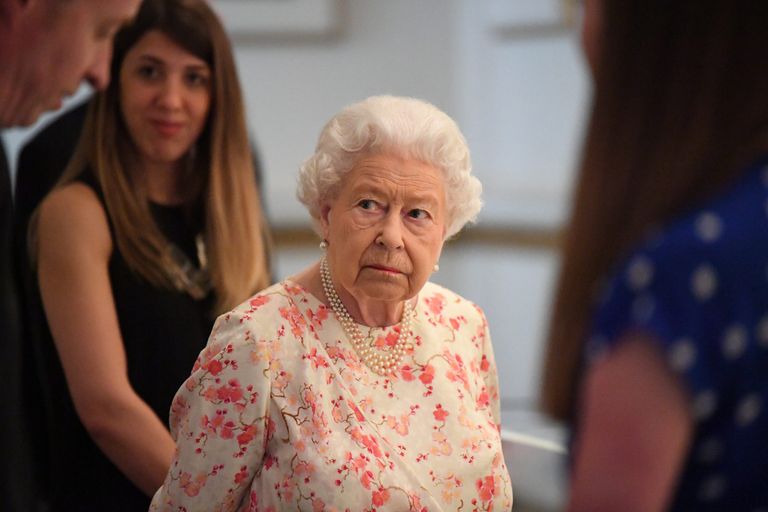 The Queen is currently staying in Balmoral, where she traditionally spends her summers.
However, the monarch had to briefly interrupt her break to send her condolences to the people of the Bahamas, where a hurricane caused mass destructions and claimed lives.
This follows the royal news that Prince Harry opened up about the private plane controversy.
Her Majesty has been in Scotland since for about a month now, but she's had to briefly interrupt her summer break in order to send an official note to those affected by Hurricane Dorian.
Alongside a picture of the official note on the Royal Family's Instagram page, the caption read: 'Her Majesty, as The Queen of the Bahamas, has sent a message to those affected by Hurricane Dorian:
"Prince Philip and I have been shocked and saddened to learn of the devastation caused by Hurricane Dorian, and we send our sincere condolences to the families and friends of those who have lost their lives following this terrible storm.
READ MORE: The Queen faces backlash following parliament suspension decision
"At this very difficult time, my thoughts and prayers are with those who have seen their homes and property destroyed, and I also send my gratitude to the emergency services and volunteers who are supporting the rescue and recovery effort. Elizabeth R"'.
READ MORE: Duchess of Sussex honours late friend in emotional post
Hurricane Dorian has sadly claimed seven lives so far, with Prime Minister Hubert Minnis admitting that the death toll could rise in the next few days as rescue missions begin.
He also added that the decimation caused by the hurricane is "one of the greatest national crises in our country's history".
The storm is now heading to the east US coast, and it's expected to hit close in on the coast of North Carolina.
Meteorologists expect to finally say goodbye to Dorian, as the storm moves into the open Atlantic.