Princess Eugenie shared this adorable wedding day picture for Valentine's Day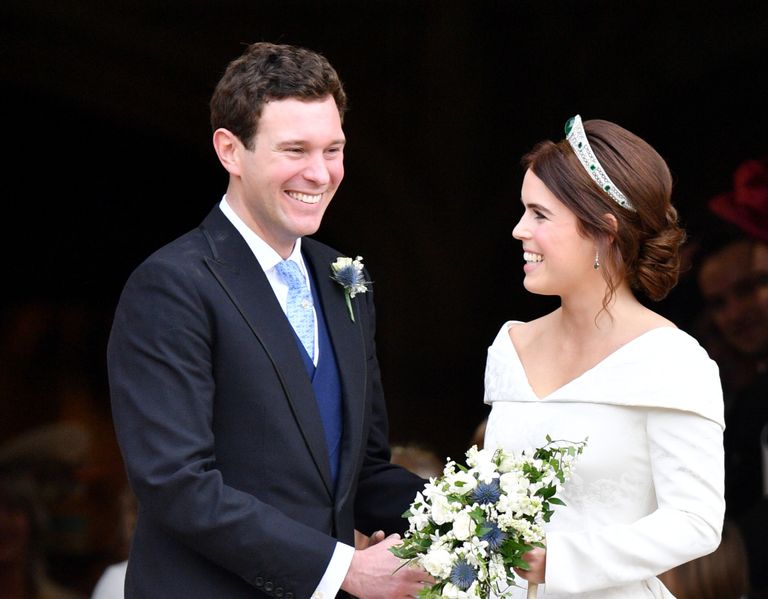 Looking back on your wedding day is a lovely thing to do on Valentine's Day and that's exactly what Princess Eugenie did when she shared a gorgeous photograph of her and husband Jack Brooksbank.
The 28 year old shared a picture to her husband with the message, 'Happy Valentine's Day...❤️❤️❤️ 😍😘' to mark the most romantic day of the year.
The pair are seen to be sharing an intimate kiss on their big day.
The couple married in October 2018 so this was their first Valentine's Day together as a married couple. How special!
Fans of Princess Eugenie and Jack Brooksbank fell in love with the post. One person said, 'Absolutely beautiful picture of you both. True love' whilst another said, 'Oh this is just a perfect post!! Beautiful bride, handsome groom and a wonderful wedding.'
As we all know, Princess Eugenie looked lovely on her wedding day. One fan said, 'Truly one of the most beautiful Brides!'
A final fan said, 'Such a fairy tale! Beautiful!'
The daughter of Prince Andrew and Jack became engaged in January 2018 with the proposal taking place in Nicaragua.
Fans of Princess Eugenie's wedding will be delighted to hear Princess Eugenie's gorgeous wedding dress is to be displayed in Windsor Castle. It was announced the wedding outfits of Princess Eugenie and Mr Jack Brooksbank are to be displayed from 1st of March to the 22nd of April of this year. An adult ticket will cost you £22.50 and you can buy your tickets from here.
The wedding dress was designed by Peter Pilotto and Christopher De Vos. Princess Eugenie's dress had a stunning neckline which folded around her shoulders to a low back. She looked quite striking!
To find out what Princess Eugenie's wedding make-up artist's top tips are, read here.
We just can't get enough of this loved up couple!