Princess Eugenie shares adorable photo of herself and 'cool' mum Sarah Ferguson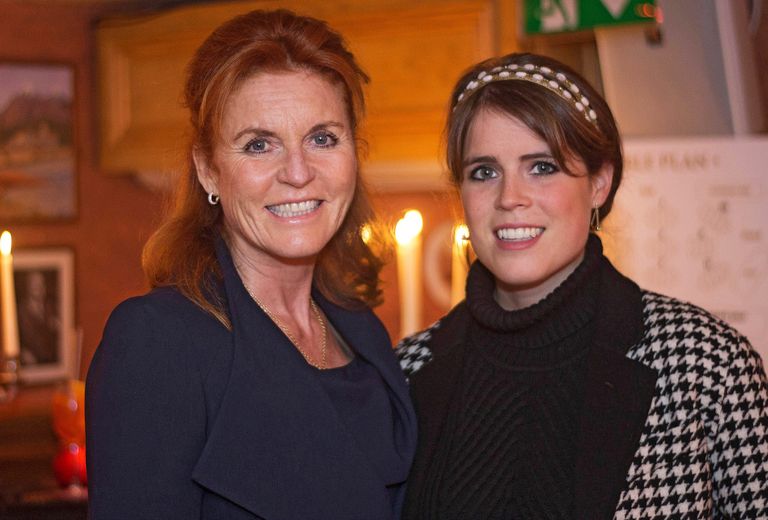 By Amy Hunt
Princess Eugenie posted a super sweet throwback snap of herself and her mum Sarah Ferguson to her Instagram over the weekend, reflecting on a family trip to Switzerland when she was just a baby.
Referencing the recent flurry of snow in the UK, the recently married Princess admitted that it reminded her of the many holidays she and her family spent skiing.
Eugenie shared a photo of one of her very first experiences of snow, when she, her mum, Prince Andrew and Princess Beatrice paid a visit to Klosters, Switzerland, in 1992, when she was just two years old.
Read more:Sarah Ferguson's assistant reveals she's launching very exciting new project
In the caption of the photo, she poked fun at herself and her mother, joking about how 'cool' they were in the 1990s.
She wrote, 'All this snow got me remembering how cool mum and I were in the 90s #flashbackfriday @sarahferguson15'.
Fans were delighted to see the sweet picture from the family archives. In fact, many of Eugenie's followers commented to share their thoughts on it.
One wrote, 'Beautiful photograph of you both!', and a second fan told the royal, 'Awww sweet pic.Nice u posted a pic of u two there.'
While a third wrote, 'Sooooo adorable!!', and another commented, 'You certainly were/are! Thanks for sharing the special moment. x'
Other fans actually noted a remarkable resemblance between a young Eugenie and one of her famous royal relatives, Prince Harry.
One follower said, 'Gosh I thought that was Harry💖', while another agreed commenting, 'So like cousin Harry!'
Princess Eugenie and her family regularly enjoyed skiing holidays in the Swiss resort of Verbier as she and Princess Beatrice grew up - often spending time there with both of their parents even after their divorce.
In fact, Prince Andrew and Fergie even bought a luxury chalet there together just a few years ago, for an estimated cost of £13 million.
And it's clearly a special place for Princess Eugenie, as it's where she first met her future husband, Jack Brooksbank.