Princess Diana's brother, Earl Spencer, fears people could forget The Crown is 'fiction' not history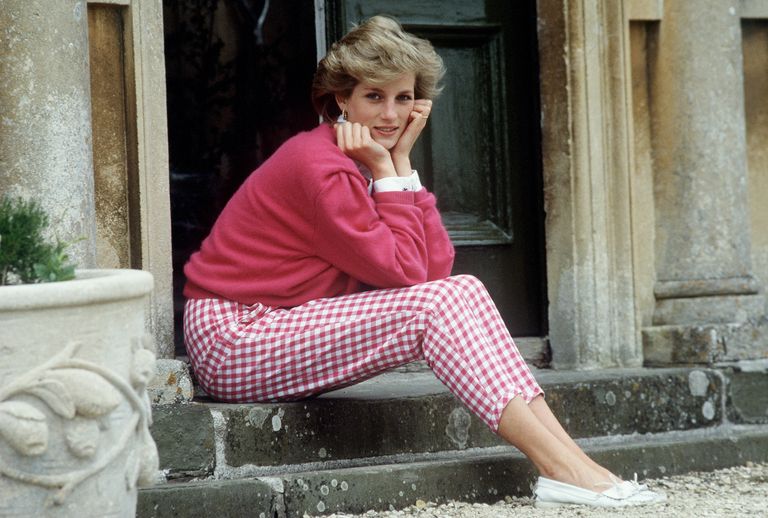 (Image credit: Getty Images)
Charles, Earl Spencer, has revealed he was approached by the creators of The Crown to use the family's Althorp Estate in Northamptonshire but refused as he fear people will forget the Netflix show is "fiction".
Princess Diana's brother, Earl Spencer, has concerns about how series 4 of The Crown portrays his sister and feels it is his "duty" to "stand up for her"
He was approached by The Crown to film at Althorp but he refused 
It follows royal news that the Queen and Prince Philip sleep in separate beds for this reason 
The Princess of Wales' brother, Charles Spencer, has condemned the latest series of The Crown's depiction of his sister. 
Speaking to Alan Titchmarsh on Love Your Weekend, which will air tomorrow, Earl Spencer said he feels "uneasy" when watching the show. 
He said, "There is a bit. Actually, The Crown asked if they could film at Althorp and I said obviously not.
"The worry for me is that people see a programme like that and they forget that it is fiction. They assume, especially foreigners...
"I find Americans tell me they have watched The Crown as if they have taken a history lesson. Well, they haven't."
While Peter Morgan, creator of The Crown, bases the Netflix series on fact, parts of it have been dramatised for effect.
And Princess Diana's brother fears people forget that The Crown is fiction. 
"It is very hard, there is a lot of conjecture and a lot of invention, isn't there? You can hang it on fact but the bits in between are not fact," he explained.
With Diana having tragically passed away in a car accident in 1997, Charles feels a "duty" to protect her legacy. 
"I feel it is my duty to stand up for her when I can. She left me for instance as guardian of her sons etc, so I feel there was a trust passed on.
"And we grew up together, you know if you grow up with somebody they are still that person, it doesn't matter what happens to them later. So yeah, I feel very passionately that I have a role to honour her memory."
Love Your Weekend will be shown on Sunday, November 22 on ITV at 10am
Georgia studied Print Journalism at university in Nottingham, England before going on to work on several leading celebrity magazines, as well as freelance writing for international magazine Grazia Middle East. An enthusiastic, hard-working and ambitious writer, Georgia recently launched her own communications consultancy, farq media. As Director and Founder, Georgia helps businesses with their Public Relations strategy, as well as influencer and celebrity marketing. She also represents several influencers of her own. She lives with this motto in mind; "if your dreams don't scare you, they aren't big enough."