Princess Diana's brother Charles Spencer shares poignant tribute in honour of her birthday
Diana would now be 59.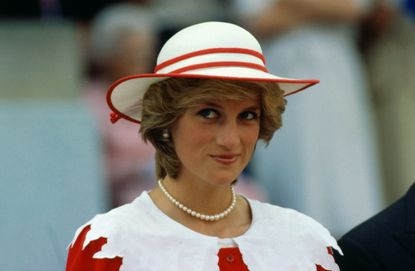 (Image credit: Getty)
Princess Diana's brother, Charles Spencer, shared a poignant tribute to his late sister in honour of her birthday.
The royal icon, loved by much of the British public, would have celebrated her 59th birthday on Wednesday.
Prince Charles' ex wife and Prince William and Prince Harry's mother died in a car accident in Paris back in 1997.
In honour of the milestone, her younger brother Charles made sure to speak out in a special way.
He took to social media to explain that one of Diana's fans had sent him a special gift to mark the sad day.
Taking a photograph of the bouquet of flowers to post online, Charles showed the message written inside of the card that came with it, which can be seen to say, 'Happy Birthday Diana, Princess of Wales. I will always remember you.
'From the lady who lives near Heathrow. From Vanessa.'
Penning caption beside the moving image, Charles wrote, 'Received at @AlthorpHouse today - amazing, and touching.'
Of course, Charles was sent a wave of messages from hundreds more of Diana's loyal admirers.
'Your sister was a one off and will never ever be forgotten. She is greatly missed, especially in these turbulent times and I think of her every day.Happy Birthday Princess Diana,' one said.
'The irreplaceable Diana. She will always be loved. She will always be beautiful. Thank you for sharing. That's very touching. I hope you're ok today Charles. Take care, from California,' typed another from across the globe.
'Thinking of you today and wishing your family peace, comfort and happy memories. I took this photo in London on her 30th birthday,' a third chipped in, sharing a gorgeous old photograph of Diana.