Prince William shares emotional wish for Prince Charles and his grandchildren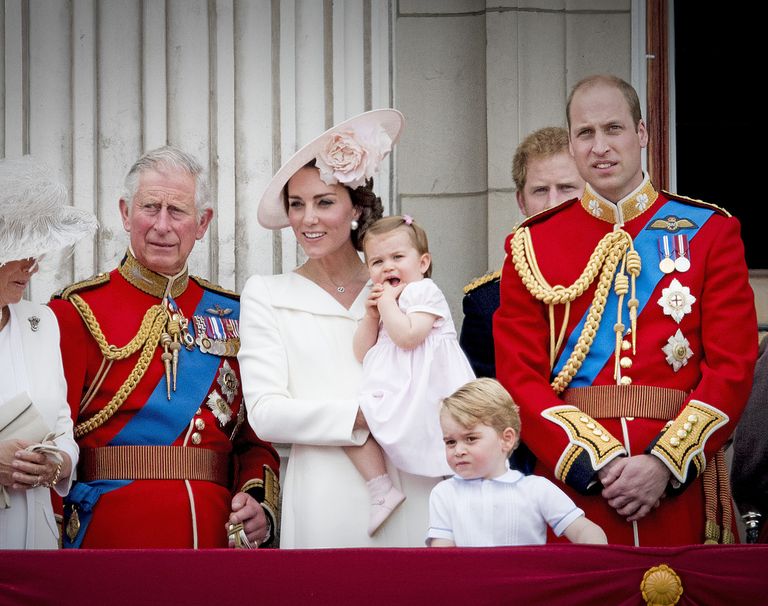 By Amy Hunt
Prince William has shared his wish for his father, Prince Charles, to spend more time with his grandchildren, Prince George, Princess Charlotte and Prince Louis, in a candid new interview.
The 36-year-old made the candid confession in a new documentary, celebrating the soon-to-be King's 70th birthday.
Prince William revealed that he would love for his father to spend more time with his grandchildren, despite his increasingly busy schedule as he gears up to take on the role of monarch.
When asked if Charles has 'time to be a grandfather on top of everything else', William admitted, "It's something I'm working more heavily on, put it that way.
"I think he does have time for it, but I would like him to have more time with the children."
The Duke of Cambridge continued, "Now he's reached his 70th year it's a perfect time to consolidate a little bit because, as most families would do, you are worried about having them around and making sure their health's okay.
"And he's the fittest man I know but equally I want him to be fit until he's 95.
"So having more time with him at home would be lovely, and being able to play around with the grandchildren. Because when he's there, he's brilliant. But we need him there as much as possible."
It's long been rumoured that there has been tension between Charles and the Cambridges over the amount of time he gets to spend with his grandchildren.
The Prince of Wales has reportedly expressed resentment over the amount of time the Middleton grandparents, Carole and Michael, get to spend with their grandkids - with William and Catherine reportedly going to them for babysitting duties in the first instance.
But of course, as future monarch Prince Charles is often busy on engagements and official duties, explaining why he might not be quite as available as the Cambridges.
During the documentary, Camilla, Duchess of Cornwall, however praised her husband, sharing how much he adores his grandchildren and how he often "gets down on his knees" to play with them for hours.
She said, "He will get down on his knees and crawl about with them for hours, you know making funny noises and laughing, and my grandchildren adore him, absolutely adore him.
"He reads Harry Potter and he can do all the different voices and I think children really appreciate that."