The reason Prince William deliberately keeps Diana's memory alive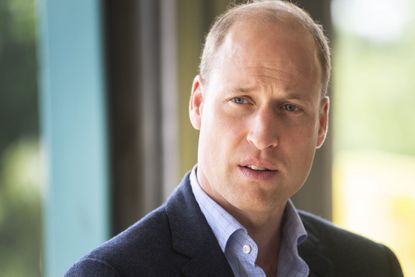 (Image credit: Getty Images)
Prince William makes sure to actively remember his mother Princess Diana - and a royal expert has revealed one emotional reason he does so.
The Duke of Cambridge wants to keep Diana's memory alive for his children, Prince George, Princess Charlotte and Prince Louis.
Royal commentator Katie Nicholl revealed that William is keen for his children to know all about their late grandmother.
This follows royal news that Prince William's 38th birthday will be bittersweet this weekend as he misses Diana.
How does Prince William keep Diana's memory alive?
The Duke and Duchess of Cambridge keep Princess Diana's memory alive in many ways.
Royal commentator Katie Nicholl told OK! magazine, "They have photos of Diana around the house, very deliberately so, and he speaks about her to the children.
"He and Kate share stories with them about how Diana helped people and they tell the children how much they would have loved their grandmother."
Prince William celebrates his 38th birthday this Sunday - the same day as Father's Day - but it will be bittersweet for him as he misses Diana.
Speaking in his recent BBC documentary Football, Prince William and Our Mental Health, William explained that the pain of losing his parent still affects him.
"You feel pain like no other pain. And you know that in your life it's going to be very difficult to come across something that's going to be even worse pain than that,' he said.
"But it also brings you so close to all those other people out there who have been bereaved.
"So you instantly, when you talk to someone else, you can almost see it in their eyes sometimes and it's a weird thing to say but when someone's desperate to talk about bereavement, you can kind of pick up on it quite quick."
Speaking on how Diana's absence will play a part on his birthday, Katie Nicholl added, "William misses his mother. It must be emotional for him that she's not here to share this.
"She's still a significant part of his life so inevitably, on his birthday, his thoughts will be with her."
Robyn is a celebrity and entertainment journalist and editor with over eight years experience in the industry. As well as contributing regular to woman&home, she also often writes for Woman, Woman's Own, Woman's Weekly and The Sun.