13 things you didn't know about Prince Philip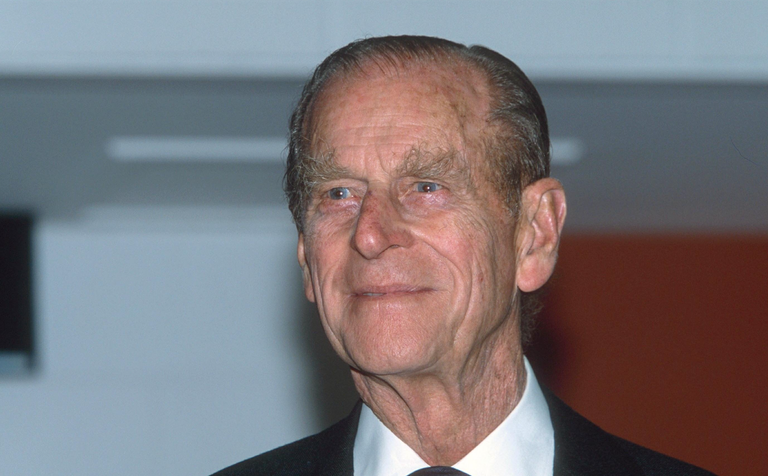 2018 has been a busy year for the Duke of Edinburgh.
In the first half alone the Queen's husband has already had to endure undergoing hip replacement surgery and dealing with the sad news of the death of his former private secretary.
But there have also been many happy moments to celebrate, the birth of great grandson Prince Louis and the marriage of his grandson Prince Harry to his American beau Meghan Markle to name but a few.
And although the Prince officially retired from royal duties in August 2017, he's invariably still pictured at his family's side to celebrate those special royal moments that will live on in our memories for decades to come.
So to mark the amazing contribution he has made during in his lifetime, we take a look back at the fascinating facts you never knew about Prince Philip.
He had a turbulent early start in life
Born in Corfu on 10 June 1921 at villa Mon Repos (the Greek royals' summer home), Philip was the only son of Prince Andrew of Greece and Princess Alice of Battenberg. Given the title Prince Philippos of Greece and Denmark, the Prince and his family were forced to flee when he was just 18 months old after a military revolt ousted his uncle from the throne.
To ensure the family's safe passage Prince Philip's uncle, King George V, ordered a Royal Navy ship to collect them, with the Prince safely stowed away in a cot fashioned from an orange box!
He had four elder sisters
Prince Philip's older sisters - who are now all deceased - were Margarita, Theodora, Cecilie and Sophie.
He's a favourite among staff at the Palace
According to actor Matt Smith, who played the man himself in series 1 and 2 of smash hit Netflix series The CrownPrince Philip is a huge hit among Buckingham Palace staff;
"All the research I did found him to be brilliantly funny, very clever, very popular. In the royal house he's the most popular of all of them. If you've talked to any of the staff, Philip's the one they all love really," he revealed in an interview with Variety.
Continuing to shine a light on the Prince's demeanor behind Palace doors he added;
"The royal protocol hasn't dogged him in quite the same way his whole life and there's a sort of rebellion in him and a naughtiness and a cheekiness. I think he's quite affable and open by all accounts with the staff. They all love him."
He has a VERY handsome younger cousin
Prince Philippos of Greece and Denmark seems to have inherited the same good looks as his 97-year-old cousin Prince Philip and looks just as dashing in a suit! But one key one point of difference between the two cousins is the fact that the former isn't a royal - the Greek royal family was formally dissolved in 1974 by Prime Minister Konstantinos Karamanlis - but does retain his title.
32-year-oldPrince Philippos was raised in London and now calls New York home. But sadly for us ladies he seems to have come under our radar a little too late, and it's speculated he has found love with Nina Flohr - pictured above - the 31-year-old Swiss multimillionaire daughter of VistaJet founder Thomas Flohr.
He's the Queen's fourth cousin
Queen Elizabeth II and her husband Prince Philip are both great-great-grandchildren of Queen Victoria.
The Prince met the Queen when she was just 13
The Prince and the Queen first met at the wedding of his cousin, Princess Marina of Greece to the Duke of Kent, in 1934, when he was 18 and she was just 13. As a cadet in the Royal Navy he was just due to leave and a letter penned by Elizabeth in 1947, aged 21, reveals that 'I only saw him very occasionally when he was on leave - I suppose about twice in three years'. But the future couple maintained their connection by writing letters to each other over several years, and eventually marrying on November 20th 1947.
He committed heroic act while serving in the navy
Serving in the Royal Navy during World War Two he and his shipmates realised their vessel, the HMS Wallace, was under significant threat of enemy attack. Thinking on his feet in an attempt to divert the bombers, the Prince suggested throwing a decoy in the water in the form of a wooden raft smoke floats, hoping that it would become the target and give them a window to escape.
As one veteran later recalled, "The sound of the aircraft grew louder until I thought it was directly overhead and I screwed up my shoulders in anticipation of the bombs. The next thing was the scream of the bombs, but at some distance. The ruse had worked and the aircraft was bombing the raft... Prince Philip saved our lives that night."
He championed the advent of television
When the Prince became chair of the Coronation Commission in 1952 he was said to have played a pivotal role in ensuring that the Queen's Coronation - which took place in 1953 - was televised, despite concerns expressed by the Queen Mother and Prime Minster Winston Churchill among others. The Prince was also the first member of the royal family to do a TV interview in 1961. He was interviewed by Richard Dimbleby on his involvement with Commonwealth Technical Training Week.
He's a qualified pilot
The Duke mastered the art of flying with the RAF in 1953, and went on to get his helicopter wings with the Royal Navy in 1956 and his Private Pilots License in 1959. He showed off his piloting skills to full effect when he became the first ever member of the royal family to fly out of Buckingham Palace Garden in a helicopter.
He's 'a graduate' - despite holding no formal qualifications
According to The Telegraph the Prince - who was educated at independent school Gordonstoun - holds no formal qualifications. However during his lifetime he has been awarded several honorary qualifications. This includes an Honorary Degree of Doctor of Science from the University of Delhi in 1959 and an Honorary Doctorate of Marine Science from Plymouth University - in recognition of his decorated career in the Royal Navy - in 2012.
He's worshipped in the Pacific Nation of Vanuatu
The Prince Philip movement describes a religious sect followed by the Kastom people around Yaohnanen village on the southern island of Tanna in Vanuatu.
According to ancient legend a band of warriors left the island to fight a war to protect and preserve their culture, with the leader of the warriors destined to return with a powerful and rich white wife.
When the Royal Family visited Vanuatu in 1974 — then known as New Hebrides - as part of a Commonwealth Tour, they didn't visit the remote community. However, the Prince is said to have handed a symbolic white pig to a Tanna man in the country's capital, Port Vila. It is believed that this gesture was seen as an indication that the prophecy was fulfilled.
"For them Philip is a tabu man — human but possessing qualities and powers that make him sacred," Matthew Baylis, the British author of Man Belong Mrs Queen: My Adventures with the Philip Worshippers, who spent time living with the villagers, told the ABC.
And despite his advanced age, the villagers believe that Prince Philip will one day return to see them.
He's a keen gardener
The Prince has gradually redesigned the gardens at Balmoral - the Royal Family's Scottish holiday home - over the years and even formed a water garden, which he dug out himself using a bulldozer.
He burnt off his expectant father nerves by playing squash
The Queen endured a 30-hour labour for the birth of eldest son Prince Charles, who was welcomed into the world on14 November 1948. Prince Philip spent a portion of this time playing squash with his private secretary and followed this up with a swim in the palace pool. He then hurriedly dried himself off when a footman came to alert him of Charles' birth.
On seeing his new son he is said to have exclaimed, "He looks like a plum pudding!"
Save
Save