Prince Harry's surprising reaction to meeting a newborn reveals a lot about his future parenting style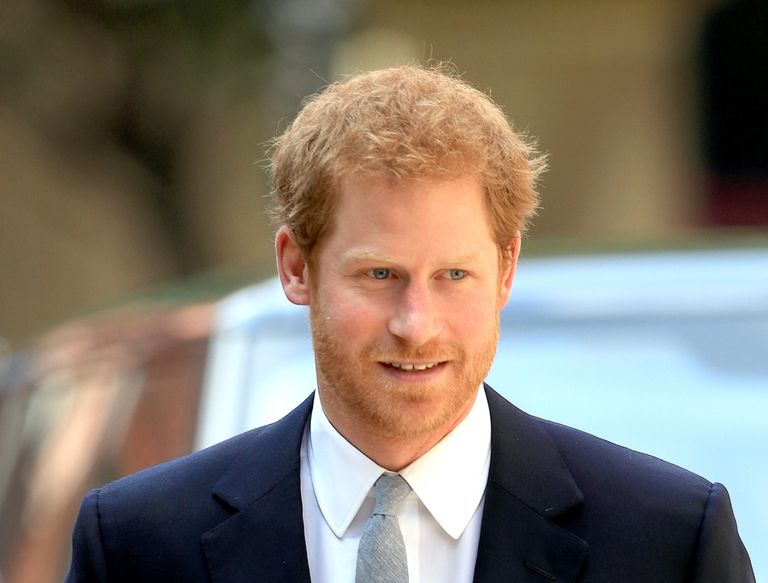 Prince Harry and Meghan Markle's baby's due date is fast approaching and the father-to-be had a taste of parenthood when he met a 5-week-old crying baby.
Prince Harry was visiting Queen Elizabeth Hospital in Birmingham when he met James who is only 5 weeks old. Prince Harry is a friend of James' father, JJ Chalmers.
Royal correspondent for the Daily Mail, Rebecca English, posted a video of the encounter on social media.
Body language expert Judi James believes Prince Harry's reactions indicate he is going to be a hands-on father.
Judi said, "When Harry first saw the mother and baby duo he looked suitably keen, performing a very warm and spontaneous kiss on the mother's cheek before smiling at the small baby to show how eager he is to see his own newborn in a few weeks.
"His hand movements suggested some shyness when it came to fussing over the child but he gradually got bolder before leaning in and reaching out to touch the baby to engage it in non-verbal conversation. Unfortunately (and we've all been there!) the baby took one look at Harry and burst out crying, causing Harry to jump and pull his hands back in a clawed shape that is a gesture of mock horror.
"He did use humour to get out of the situation but clearly he would have been happier had the baby taken to him rather than screaming for its mother."
Judi explains that it might take some time for the Duke of Sussex to feel totally at ease saying, "As a new dad this kind of body language suggests Harry is keen to prove himself as a modern, hands-on father but he's clearly still not naturally comfortable with that role and might need a few months of experience to make him a little less jittery."
We are sure Prince Harry will make an excellent father!
Prince Harry and Meghan Markle are expecting their baby in April so the happy couple do not have too long to wait before they welcome their child into the world. How exciting!
As part of his visit to the hospital, the Duke of Sussex learnt about the work of the Scar Free Foundation.
Kensington Palace shared a message on social media saying, 'The new @scarfreeworld centre will support the creation of bespoke psychosocial interventions to help veterans and their families adjust to living with scars — at @qehbham The Duke of Sussex met veterans and scientific and clinical experts spearheading new treatments.'
Both Prince Harry and Meghan have been very busy with engagements and royal visits and we imagine they will be even busier once their little one arrives!