Prince Harry and Meghan Markle won't have full custody of their child because of this royal rule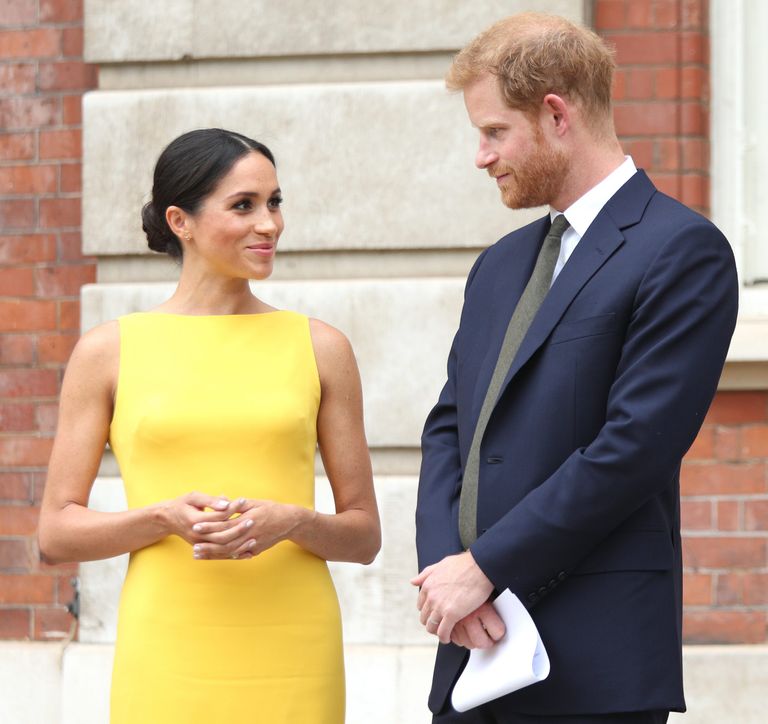 Prince Harry and Meghan Markle have delighted fans with news they are expecting their first baby in the Spring of 2019 - but thanks to a bizarre royal rule, the couple won't have full custody over their own child.
Ever since Prince Harry and Meghan Markle married in May, people have been wondering when they will start a family, with speculation mounting on Friday after the Duchess of Sussex wore loose fitting clothing to Princess Eugenie's wedding to Jack Brooksbank.
And after confirming the news in a statement on Twitter just this morning, we won't have to wait too much longer to see Harry and Meghan's family expand by one.
But, there is an interesting royal rule you probably didn't know about that means the couple won't have full custody of their own child when he or she arrives.
According to a royal expert who has spoken to The Sun Online, the Royal Family have an agreement whereby the Queen has full legal custody over all minor royals.
This also means that Catherine and William do not have full legal custody over Prince George, Princess Charlotte or little Prince Louis.
Internationally recognised royal expert Marlene Koenig explained, "The sovereign has legal custody of the minor grandchildren. Legislation passed during the reign of George I.It was known as The Grand Opinion for the Prerogative Concerning the Royal Family and it was about the King's control over the education, the raising and the marriage of his grandchildren."
She continued, "He did it because he had a very poor relationship with his son, the future King George II, so they had this law passed that meant the King was the guardian of his grandchildren."
Even when the Queen dies, Catherine and William will not gain legal custody of their children and neither will Prince Harry or Meghan if they have children by then.
Instead the legal custody would be passed on to Prince Charles, Harry and William's father.
Meanwhile, bookmakers William Hill have Alexander as the 7/1 favourite moniker for the Duke and Duchess of Sussex's first born. Alice, Elizabeth and Victoria are joint second favourite at 8/1, followed by Diana at 10/1 and Charles at 12/1.
Victoria was the first bet placed with the bookies within minutes of the royal announcement. William Hill spokesperson Rupert Adams said, 'We took eight bets in the first minute today and given the popularity of the couple this could be bigger than the original market we had for Prince George.'
Jenni McKnight is a beauty, lifestyle and entertainment journalist and a regular contributor to woman&home, having previously worked as Acting Senior Content Editor of our former sister site, CelebsNow. She has also written for HELLO! Magazine, GoodToKnow, the Daily Mirror and Yahoo!