Prince Harry's hilarious text messages to Jon Bon Jovi revealed in new video
SO funny.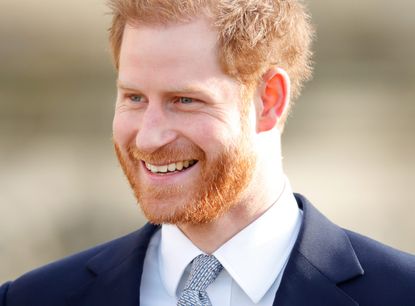 (Image credit: Getty)
A hilarious post shared on the Sussex Royal Instagram account has revealed a text conversation between Prince Harry and iconic rock star, Jon Bon Jovi.
In the upload, shared on Prince Harry and his wife Meghan Markle's account, the red haired royal and the Bon Jovi front man can be seen chatting about an exciting upcoming project.
In the mock exchange, Jon send the prince a message reading, 'Hey Harry, how's it going?'
Responding to the text with a cheeky nod to a Bon Jovi classic, Prince Harry wrote back, 'Hey! I'm good! Just livin' on a prayer. What's up?'
Hinting at Harry and Jon's upcoming project that will see them work on a single called Unbroken, sung by the Invictus Games choir, in honour of the Invictus Games Foundation.
The recording will take place at the iconic Abbey Road Studios on the 28th February, ahead of the Invictus Games, which are set to go ahead in May.
The Duke of Sussex founded the concept back in 2014 as an 'international adaptive multi-sport event' for wounded, injured and sick former armed services members.
''I'm in London 28th February and have an idea #Invictus,' Jon wrote to Prince Harry as the cheeky chat went on.
Hinting that he could even attempt to belt out a little tune himself, the royal dad-of-one teasted, 'Ha! Don't expect me to sing… BUT I'll give it a shot!'
The special day will mark one of Prince Harry's last royal duties, having confirmed that he, his wife Meghan and their son Archie, will be going on to live a new life in Canada.
The pair's Buckingham Palace office will officially close on April 1st 2020, ending their roles as senior members of the royal family.