Meghan Markle wowed Larry King with an unexpected talent
We think this talent would have gone down very well with the royals.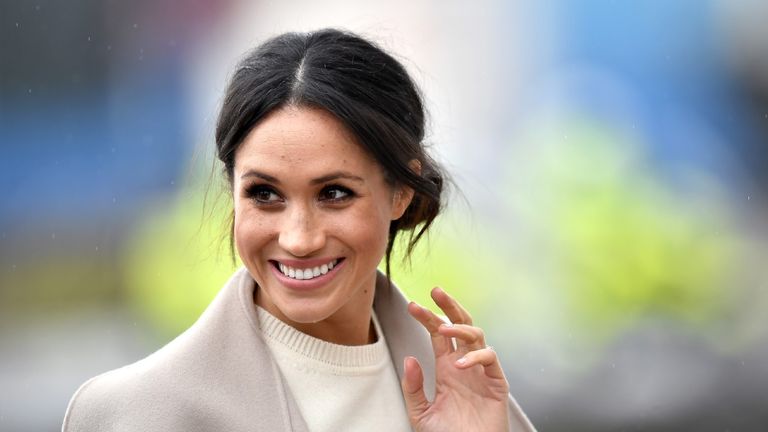 (Image credit: (Photo by Charles McQuillan/Getty Images))
By Emma Dooney
Meghan Markle left Larry King speechless when she shared her hidden talent with the legendary talk show host, who passed away at the age of 87 on Saturday.
Meghan Markle's 2013 interview with Larry King has resurfaced following the talk show host's death on Saturday. 
Meghan stunned Larry when she revealed her special talent, which she later turned into a money-making operation.
In the resurfaced interview from 2013, Meghan sat down with the late Larry King for a candid discussion on the legal drama's massive success. She ended up revealing one of her lesser-known artistic talents.
In classic Larry King style, the conversation sped through a litany of topics as the broadcasting veteran asked the then actress about everything from dealing with fame to what school she attended. 
Larry became visibly intrigued when he learned about Meghan's hidden talent: calligraphy. He even invited her to demonstrate her skill on a scrap of paper, on which she wrote: "I love Larry King" in beautifully symmetrical cursive. 
When asked more about her talent, Meghan explained, "I went to an all-girls Catholic school, handwriting class was one of those lost arts." 
The skill came in handy later in life, when Meghan realized she could monetize her longhand. 
More from Woman&Home: 
"My girlfriend from college, I'd written a thank you note to her mom after staying with them for thanksgiving and her mom called me and said 'I'm doing a dinner party, can you do the place cards." 
It didn't take long for Meghan's business to book clients, with people instantly awestruck by her penmanship. 
"What I soon realized about calligraphy is it's its own advertisement because one person sees a place card and says 'Who wrote that?'" 
As well as showing off her handwriting, Meghan discussed her relationship with her Suits character Rachel and her mixed feelings towards her celebrity status following the show's success. While she admitted it was flattering, she also revealed that she knows her life has permanently changed. "The privacy is gone," she said. 
Emma is a news writer for woman&home and My Imperfect Life. She covers the Royal Family and the entertainment world, as well as the occasional health or lifestyle story. When she's not reporting on the British monarchy and A-list celebs, you can find her whipping up vegan treats and running the roads to cheesy '90s pop music...but not at the same time, obviously.