Meghan Markle to break four decades of royal tradition for birth of royal baby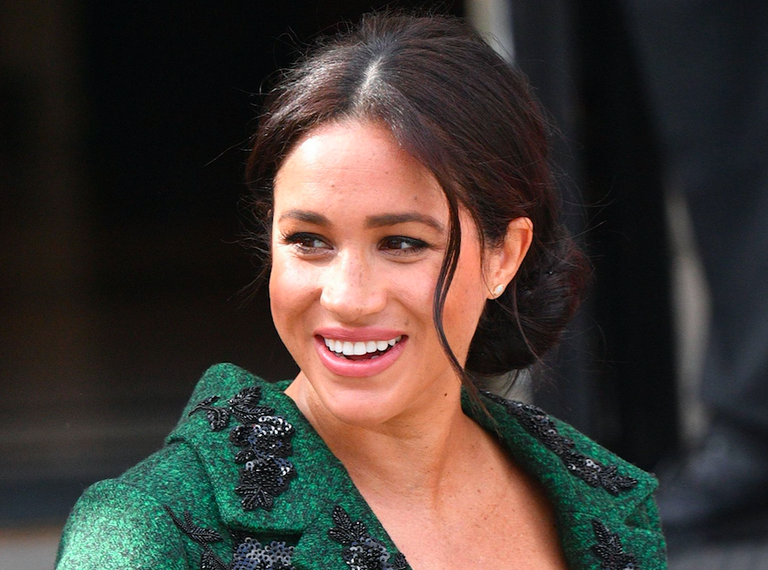 Meghan Markle is just weeks away from her due date, but the media spectacle we've grown accustomed to with each new royal birth may look very different this year.
Meghan reportedly will not be taking up the usual royal resident's spot at the Lindo Wing, in St Mary's Hospital, where both the Duchess of Cambridge and Princess Diana gave birth.
Instead, Meghan will visit a private maternity ward close to her and Harry's home in Windsor, Frogmore Cottage.
MORE:Meghan Markle asked to do royal first after giving birth to show the reality of postpartum
It's thought that the mum to be has made this decision in order to avoid the 'stress' of being hounded by photographers during her labour, as there is such a global interest in her pregnancy.
"Harry and Meghan realise there is intense public interest but this baby is not a direct heir to the throne and they want the birth to be as private as possible", the source toldthe Sun.
"Meghan is nervous about complications such as an emergency Caesarean and doesn't want the pressure of having to look immaculate on the hospital steps just hours later."
This news comes shortly after Meghan was sent an open letter in the New York Times, asking her to shun the royal tradition of posing for photographs on the steps of the Lindo Wing, as the freshlycoiffed hair and pristine make-up sends out an unrealistic message to new mothers.
Chelsea Hirschhorn, who's the CEO of parenting Fridababy and a mother-of-three herself, published an ad on The New York Times, which was aimed directly at Meghan.
MORE:Inside Frogmore Cottage, Prince Harry and Meghan's new Windsor home
The ad read, 'Dear Royal Mom-To-Be, You will soon give birth to one of the most anticipated babies in the world and I assume that, like your princess predecessors, you'll be expected to parade outside of the hospital in front of throngs of photographers to show off your new bundle of joy shortly after giving birth.'
'You'll smile, you'll wave, you'll be radiant, but between your legs will be a whole different story.
'Sure your blowout will be perfect for your hospital step photo-op, but people will be opining on all the wrong things – like how soon you will fit into your pre-baby wardrobe – instead of having an honest conversation about what women go through during birth and immediately thereafter.'