Meghan Markle follows in Catherine's footsteps with this special royal honour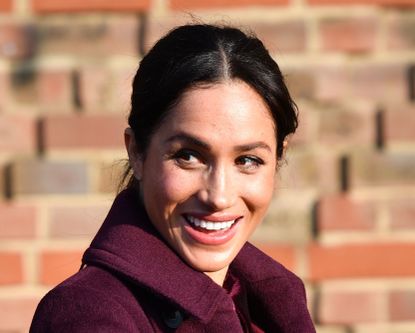 Meghan Markle has had a flower named after her by the Royal Horticultural Society; an honour Princess Diana and the Duchess of Cambridge also received.
The clematis 'Meghan' is a purple clematis and we are sure she will be delighted because the flower is beautiful!
The flower is described as an 'exquisite new large-flowering clematis' that usually has two flowering seasons every year with the first blossom happening in late spring or early summer and the second in the early autumn.
This is especially lovely as the first blossom is timed with Prince Harry and Meghan Markle's wedding day anniversary.
What a lovely way to commemorate the couple's happy day!
The flower is a 'rich and opulent magenta-purple' which are sure to make an impact in your garden. You can plant the flowers in both borders and planted pots.
The clematis Meghan will make its official debut at this year's Chelsea Flower Show.
The Duchess of Sussex may be the most recent member of the Royal family to have a flower named after her, however she is not alone.
The Duchess of Cambridge also has a flower named in her honour; the clematis Princess Kate. While still a clematis, the flower differs in colour. Catherine's flower is white with a reddish-purple stain.
But this is not a new tradition, with Princess Diana also having flowers named in her honour. The clematis Princess Diana is a striking, vibrant pink colour.
Prince George, Princess Charlotte and Prince Louis all have a clematis flower named after them! How sweet!
There seems to be a lot of connections when it comes to royals and flowers. The Duchess of Cambridge has co-designed a garden for the 2019 RHS Chelsea Flower Show in May.
We cannot wait to see it! Catherine is renowned for her artistic flare so we are sure it will be lovely. You can read more about this story here (opens in new tab).
If you would like to give your garden a royal touch, you can buy the clematis Meghan for £17.99 from here (opens in new tab).
Do you fancy having a clematis Meghan blossoming in your garden? Or perhaps you would prefer another royal clematis? There are plenty of beautiful royal blooms to choose from!
Rachel Howatson is a digital writer who works across a range of publications. Whatever your passion, whether it's hillwalking, cooking, gardening, running, socialising or even sleeping, she'll likely have written about it.