Royal fans express excitement over Duchess of Cambridge's new creative project: 'This will be amazing'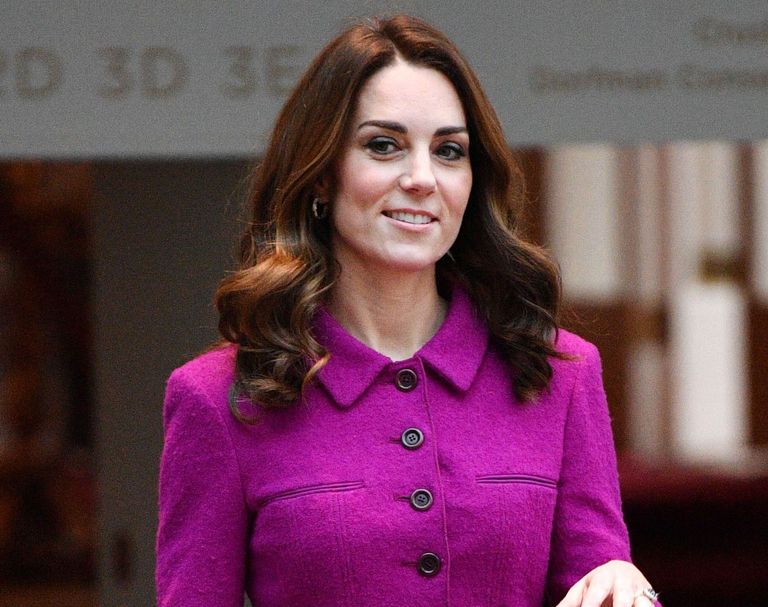 (Image credit: Tim Rooke/REX/Shutterstock)
By Amy Hunt
Yesterday, the Duchess of Cambridge returned to work after an extended Christmas break, visiting King Henrys Walk Garden in London, to learn more about the positive effects it has on the community.
And soon after she joined the residents at the garden, Kensington Palace made a fitting announcement about one of Catherine's brand new projects.
They revealed that the royal will be designed and building the 2019 Royal Horticultural Society garden at the Chelsea Flower Show.
Sharing the news on their social media account, the palace revealed that the garden will highlight Catherine's passion for the outdoors.
They said, 'The garden will build on Her Royal Highness's passion for the outdoors and the proven benefits that nature has on physical and mental health — The Duchess is a strong advocate for the positive impact that nature and the environment can have on childhood development.'
And it certainly sounds as though the creation will be beautiful! Kensington Palace went on to explain that the garden hopes to 'recapture the magic' adults experienced as children.
'Based on a woodland, the 'Back to Nature' Garden seeks to recapture for adults the sense of wonder and magic that they enjoyed as children, in addition to kindling excitement and a passion for nature in future generations.'
We can't wait to see what it looks like!
The Duchess of Cambridge's personally designed garden will debut at the Chelsea Flower Show on 21st May - suggesting that the royal is working hard on it behind the scenes at the moment.
Catherine's fans were delighted to hear about her brand new project, with one commenting, 'Great initiative! Well Done #DuchessOfCambridge'.
While another said, 'What a wonderful idea! Love it 👌🏼👏🏼😁', and a third wrote, 'This will be amazing😍'.
And it seems there's no break for Catherine this week, as she has today headed off on another royal engagement, at the Royal Opera House, to visit the costume department there and meet with people who have a hand in designing the impressive outfits that appear on stage.
The Duchess opted for a bright pink Oscar de la Renta suit dress for the occasion, paired with some black patent heels and matching tights.