'A dream come true': Meghan Markle's sweet gesture to 10-year-old girl who aspires to be like her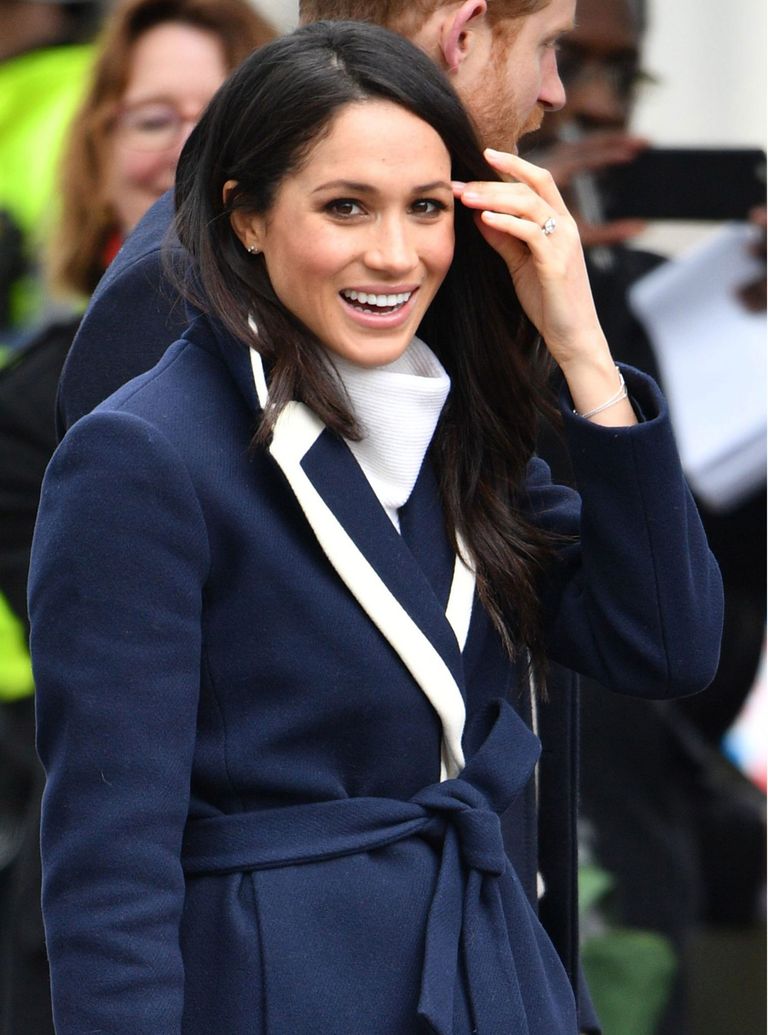 By Amy Hunt
On Thursday 8th March, Meghan Markle and Prince Harry paid a visit to the city of Birmingham, as they continue their pre-wedding tour of Britain.
The couple began their day of engagements at Millenium Point, which holds many of the city's tech and science projects. On International Women's Day, the pair paid a visit to the Stemmetes. The organisation are encouraging girls and young women to pursue careers in technology.
As usual, Meghan and Harry were greeted with an awaiting reception - full of the general public who couldn't wait to catch a glimpse.
But there was one girl in particular for whom the visit was particular exciting - schoolgirl Sophia Richards.
The 10-year-old, who was waiting in the crowd, was lucky enough to have a chat with Prince Harry. And she shared with the royal that she'd love the chance to become an actress in the future.
Of course, it's a topic close to Meghan's heart - who has only just left her acting career behind.
Harry - guessing that Meghan would be better equipped to advise Sophia on her chosen career path - then plucked her out of the crowd, to go and speak to his fiancee.
The young schoolchild then got the chance to speak to former actress Meghan about her dreams - who spent a few minutes discussing it with her.
Sophia, who attends Oasis Academy, then told press what advice Meghan had given her, and how the sweet gesture had made her day.
She said, "Meghan told me that I can achieve whatever I want to achieve. And Meghan said she would like to see me on TV when I become an actress.
"It was a dream come true. I will never forget this day."
The pair also enjoyed a hug with the soon-to-be royal, who warmly embraced Sophia after their chat.
Meghan chose to wrap up warm on her chilly visit to the Midlands, in a stylish coat and cosy white jumper.
The soon-to-be royal opted for the high-end high-street for the trip. She donned a two tone J Crew coat, in navy and white - and a cosy All Saint's jumper.
However, the 36-year-old turned to some of her favourite designers for the rest of her outfit. Meghan also chose stylish tailored trousers from Alexander Wang. And for her shoes, she relied on her out Aquazura favourite black heels.