Meghan Markle fans start global fundraiser in honour of hers and Prince Harry's baby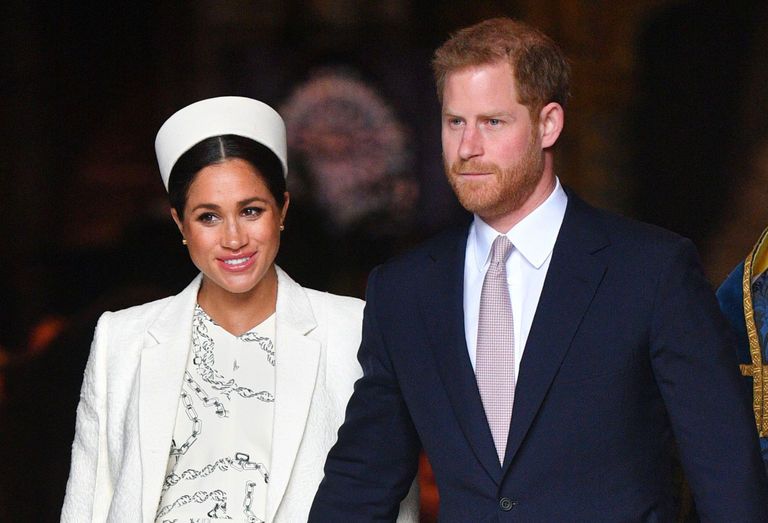 (Image credit: Tim Rooke/REX/Shutterstock)
Meghan Markle has amassed a legion of loyal followers since she became a member of the royal family – and now those fans are paying their love for her forward by making charitable donations in her honour.
While they couldn't celebrate Meghan's baby shower with her, fans have decided to donate to charities that the Duchess of Sussex is involved with to celebrate hers and Prince Harry's imminent new arrival.
Using the hashtag, #GlobalSussexBabyShower, fans from all over the world are flooding Twitter, sharing screengrabs of their donations to a variety of charities in Meghan's honour.
Charities include Mayhew, an animal welfare charity, Camfed, a non-profit dedicated to eradicating poverty in Africa through the education of females and the empowerment of young women, and WellChild, a charity that provides care for seriously ill children and young people in the UK.
MORE:Meghan Markle asked to do royal first after giving birth to show the reality of postpartum
And in a touching gesture to the Duchess' soon-to-be venture into motherhood, fans chose Mothering Sunday to try and get as many donations made as possible.
"We're kicking off a GLOBAL fundraiser on Sunday, 31st of March in honor of #BabySussex and the compassion and altruism of The #DukeandDuchessofSussex. We've selected 3 charities to benefit in this effort. Tweet your donations and include 👉🏼 hash #GlobalSussexBabyShower RETWEET!" Twitter account, Baby Sussex's Au Pair shared.
Praising the efforts of strangers joining together to show their love and support for Meghan Markle, Prince Harry and baby Sussex, one fan said, "Whether Meghan sees what we're doing or not (it would be nice) it's the effort that counts.
"Strangers all across the world coming together to show support to charities, making a difference in children, animals & young womens lifes. We should all be proud #GlobalSussexbabyshower."
Another added, "A great idea to support several of the charities Meghan works with. We love to see the positive power of social media making a real difference and we're happy to participate! #GlobalSussexBabyshower."
Floored by the generosity of Meghan and Harry's fans, Camfed tweeted in response, "Thanks so much, everyone, for your generosity. It's overwhelming and so very kind. Many of our partner communities are struggling with the after effects of Cyclone Idai, with schools destroyed or being used as shelters, so your support couldn't come at a better time. 💕🙏"
Social media isn't all bad…