Will Meghan Markle be having a baby shower?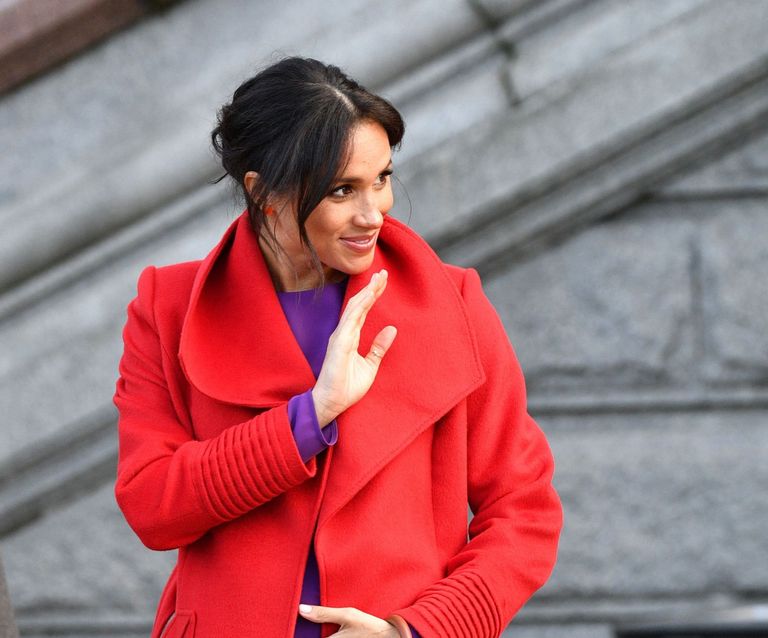 Baby showers have become a popular celebration, but there has been speculation the Duchess of Sussex will not be engaging in the American tradition.
We don't have too long to wait before Prince Harry and Meghan welcome their bundle of joy into the world, so it would be easy to assume a baby shower could be on the horizon - but it has been suggested this might not be the case.
Baby showers are no longer only an American custom with the celebration becoming very popular in the UK. The gatherings can range from large affairs with lots of gifts to intimate meetings with silly games.
So why would Meghan decide not to have a baby shower?
Well it turns out, it could be a matter of how it would reflect on the Royal family.
It has been widely reported ABC news' royal expert, Victoria Arbiter, explained to People magazine why a baby shower tends not be on the cards for members of the Royal family.
"They have added pressure that they're clearly very wealthy and a lavish baby shower would be seen as highly inappropriate," she told People magazine. "There's nothing they can't go out and buy themselves."
However, on social media, Victoria shared the following message, suggesting the reports were not necessarily true, 'Those misquoted, misinformed baby shower stories seem to be doing the rounds again...' she wrote twitter.
Victoria also left a copy of her article, The truth about those royal pregnancy rules Meghan 'has to follow' in an attempt to clear up any Royal rumours involving Meghan's baby shower.
The Royal expert wrote, 'The Royal Family has to take public perception into account. Given their already privileged lives, they wouldn't reveal any kind of gift-giving soiree as they'd be skewered by the press and public alike.
'But Meghan is American, and my guess is her deeply loyal posse of girlfriends will want to throw her a shower. If it's important to her, it will be important to Harry, and no-one within the Royal Family is going to object.'
Could there be a secret baby shower for Meghan?
So there may be a secret baby shower for Meghan and her bump after all, but the chances of the public hearing about it are slim.
There was speculation a baby shower was thrown for the Duchess of Cambridge while she was pregnant with Prince George by her sister, Pippa Middleton. We are sure that would have been a lovely affair!
It has been predicted the baby will be born in late April, with the added excitement Prince Harry and Meghan's baby could share a birthday with Prince Louis who was born on the 23rd of April 2018. How sweet!