Lorraine Kelly takes swipe at Prince Andrew after Harry and Meghan interview
Lorraine Kelly made a sharp remark about the disgraced Duke of York on her breakfast show this morning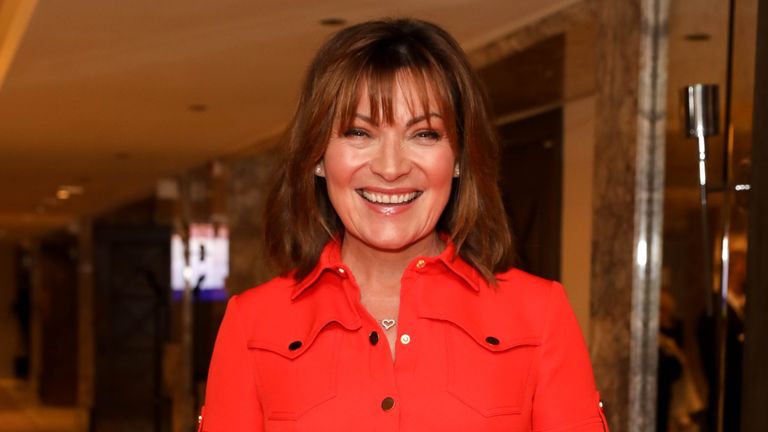 (Image credit: Dave Benett/Getty Images)
Lorraine Kelly has shocked fans of her ITV breakfast show, by letting slip a cutting reference to Prince Andrew. 
Lorraine Kelly left viewers speechless after making a reference to Prince Andrew this morning.
The ITV presenter made the observation after she completed a segment about Prince Harry and Meghan Markle's interview with Oprah. 
Lorraine Kelly went off-script to take a swipe at the disgraced royal this morning, after she wrapped up a discussion on Prince Harry and Meghan Markle's interview with Oprah. 
"I guess the only person who might be thinking this is all okay is Prince Andrew, right?" the TV host quipped in the final moments of the segment, before announcing the lineup for her next episode and saying goodbye to viewers. 
The witty remark took aim at the notorious Duke of York, who resigned from his royal duties in 2019 following the revelations about his relationship with convicted sex offender Jeffrey Epstein. Prince Andrew was publicly shunned after his disastrous BBC Newsnight interview with Emily Maitlis failed to salvage his tarnished reputation and has maintained a low profile in the royal family ever since. 
Viewers of Lorraine's show were quick to pick up on her sharp comment, taking to social media to commend her courage. 
"Lorraine has made my morning," one person tweeted, while another called her the "only one brave enough to mention Prince Andrew."
Lorraine has been one of the very few people to mention the duke amidst the current media frenzy surrounding Prince Harry and Meghan Markle. Some critics have even accused the hype as a contrived plot by Buckingham Palace to detract attention from the allegations made against Epstein. Gloria Allred, an attorney representing a number of Epstein's victims, called the investigation into Meghan Markle a 'distraction' in a statement on Monday. 
"Why does Buckingham Palace not conduct an investigation and make a public statement condemning Prince Andrew for failing to provide what is requested to those who are seeking the whole truth and justice for the victims of crimes against children?" she asked.  "It appears hypocritical under the circumstances. I have to wonder if it reflects a calculated decision to take the focus off of Prince Andrew."