Kate Middleton's stern telling off to wild Prince William during Ibiza trip
Kate Middleton once had to give Prince William a stern warning during a trip to Ibiza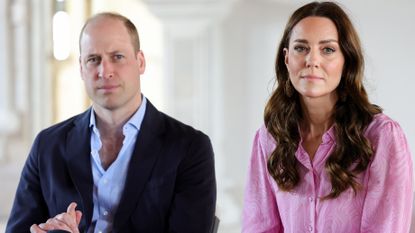 (Image credit: Getty Images)
Kate Middleton's stern telling off to Prince William during a trip to Ibiza before they were married has been recalled by a royal expert.
Kate Middleton is believed to have had to give Prince William a stern talking to during a holiday to Ibiza with friends back in 2006, warning him that his unruly behavior could land him in trouble, despite the pair only being in their early twenties at the time.
A royal expert says that Kate reprimanded her boyfriend and his "court jester" friend to tell them to behave themselves.
---
During a vacation to Ibiza, five years before tying the knot, Kate Middleton reportedly had to warn Prince William to tone his behaviour down in order to not create a "bad impression" as future King.
In an unearthed Vanity Fair report, royal expert Vicky Ward recalled how Kate was on hand to remind her then-boyfriend how he should be conducting himself when he was riding around on a moped in plain sight.
"Interestingly, of the tight-knit royal clique who hit the clubs with increasing regularity, perhaps the most aware of the bad impression they were creating was Middleton," Vicky wrote back in 2008.
"On vacation in 2006, Prince William and Guy Pelly, an old friend in the group, often referred to as the 'court jester', were careening around on mopeds in front of a rented house in Ibiza.
Recounting Kate's strict moment of reining William in, Vicky added, "According to a source, Middleton came out of the house and, matron-like, told them to stop. She said, 'Anyone could be watching! Go out the back and stop behaving like this!'
"Like chastened schoolboys, the two did what they were told. William may not have liked it, but Middleton's judgement was almost certainly right."