The Duchess of Cambridge reveals the secret job she had during university she was 'terrible' at
Interesting!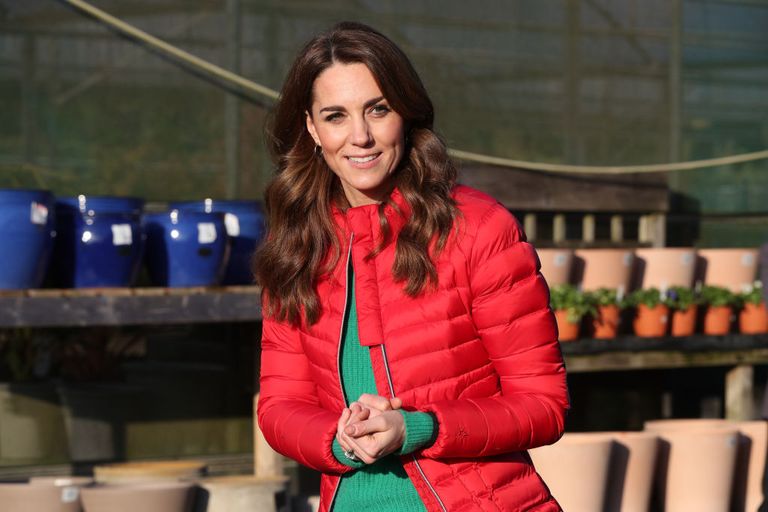 The Duchess of Cambridge has revealed she had a secret job during her university days, in a conversation with Mary Berry.
The Duke and Duchess of Cambridge have teamed up with Mary Berry for a special Christmas programme.
During one scene, the Duchess reveals she used to have a job as a waitress.
Mary Berry accompanies the Duke and Duchess of Cambridge to royal engagements during new BBC special A Berry Royal Christmas.
In one scene, Duchess Kate takes the Queen of Cakes along to The Brink, a dry bar in Liverpool, which was set up by Action on Addiction.
The Brink is Liverpool's first dry bar and restaurant, which serves an array of non-alcoholic cocktails. During the episode, Mary rustles up a non-alcoholic cocktail and asks Duchess Kate to take the drinks over to some guests.
MORE: Royal fans in tears as Prince William pays poignant tribute to mother Princess Diana in Mary Berry's festive special
In response to this, the Duchess tells Mary, "Reminds me of my university days when I did a bit of waitressing."
Mary asks, "Were you good?" to which the Duchess laughs and replies, "No, I was terrible!"
The Duchess is a patron of Action on Addiction, which works to help individuals and families affected by all forms of addiction, whether it's alcohol, prescribed or non-prescribed drugs, gambling, gaming, sex and even food related disorders.
Speaking at a gala dinner in June, Duchess Kate praised Action on Addiction for the important work they do.
She said, "What is remarkable about Action on Addiction is that it goes beyond helping those who are suffering on the courageous journey into recovery – it also lends direct support to the children and families affected by addiction – for as long as it takes."
A Berry Royal Christmas airs on BBC One at 8:30pm on Monday (16/12). It will also be available on demand via BBC iPlayer.