Duke and Duchess of Cambridge to defy safety risk and follow in Diana's footsteps for next royal tour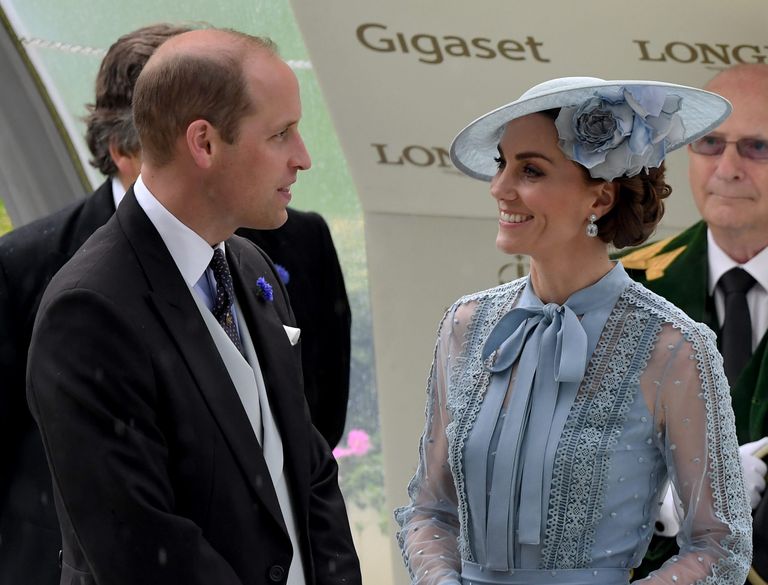 It's been confirmed that the Duke and Duchess of Cambridge will visit Pakistan this Autumn. It will be the first time a member of the royal family has visited in 13 years.
TheDuke and Duchess of Cambridge's tour around Pakistan will be their most logistically difficult yet and the couple arelikely to undergo a week-long hostile environment training before the tour, preparing them for any risks or intense environments they may face during the trip. Catherine and William's three children will not be joining them.
Catherine and William haven't been on tour together in 18 months, while the Duchess has been looking after their third child, Louis. William, however, undertook a five-day visit to Jordan, Israel and the occupied Palestinian territories last year.
MORE:Why Kate Middleton changed these diamond earrings that belonged to Diana
This latest destination puts the couple in a senior position within the royal family, their next tour integral to British diplomacy overseas.
William will be following the footsteps of both his parents by undertaking a tour of Pakistan. Charles and Camilla visited the country in 2006, while Diana, Princess of Wales, made the journey several times through her charity work.
Kensington Palace posted a statement on twitter,which read, 'The Duke and Duchess of Cambridge will undertake an official visit to Pakistan this autumn, at the request of the Foreign and Commonwealth Office. Further details will be advised in due course.'
Currently, the Foreign Office is telling British tourists to be vigilant when visiting Pakistan, advising against travel to certain areas, such as the districts of Charsadda, Kohat, Tank, Bannu, Lakki, Dera Ismail Khan, Swat, Buner and Lower Dir in Khyber-Pakhtunkhwa, and the city of Peshawar and districts south of the city.
The last royals to visit Pakistan were the Duke and Duchess of Cornwall in 2006, who also shrugged off security fears. Their visit came in the wake of the 2005 terror attacks in London, after it was revealed that two of the suicide bombers underwent training in Pakistan.
The High Commissioner for Pakistan, Mohammad Nafees Zakaria, said of the upcoming visit, "The Government and the people of Pakistan warmly welcome the announcement of the Royal Visit by Their Royal Highnesses The Duke and Duchess of Cambridge to Pakistan this year.
MORE:Prince William shares his worries for his children as members of the royal family
"The people of Pakistan still cherish and fondly recall the visits of Her Majesty The Queen to Pakistan during 1961 and 1997.
"The upcoming Royal Visit is a reflection of the importance the United Kingdom attaches to its relations with Pakistan. The two countries enjoy historical links which both sides wish to strengthen further."