Duchess of Cornwall recalls awkward conversation with taxi driver before she married Prince Charles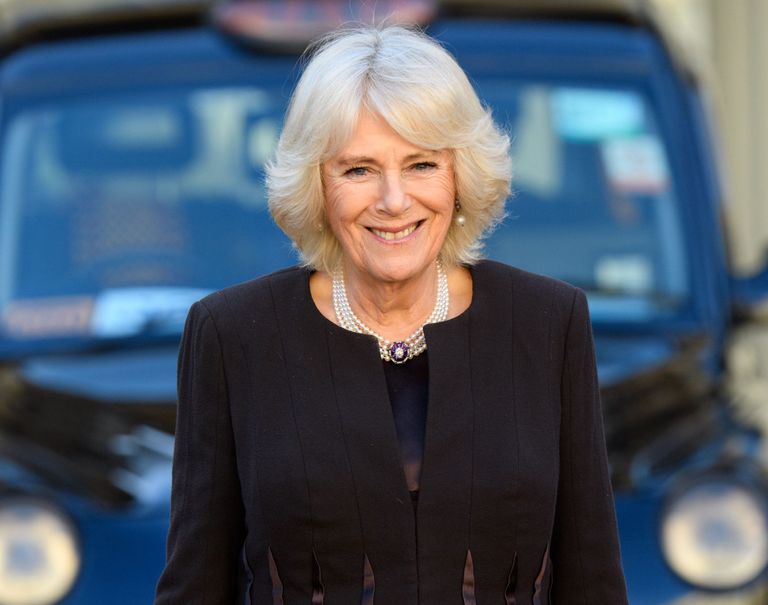 By Amy Hunt
For the royal family, normal methods of transportation usually include trips in their own luxury Land Rovers, helicopters, and private planes.
In fact, it's highly unlikely you'll ever see a member of the family hitching a ride on public transport, or even in a public taxi.
But yesterday, Camilla, Duchess of Cornwall, revealed that she'd often ride in a cab before marrying her now husband, and becoming royalty herself.
The Duchess was hosting a Buckingham Palace reception for the London Taxi Drivers' Charity for Children on Thursday, and rolled up to the event in, of course, a taxi of her own.
Although it looked slightly more luxurious than the cabs we see on the streets, Camilla shared with royal reporters at the event that she used to be no stranger to normal taxis herself.
She revealed, "I'm very grateful to have had a ride in a taxi here today. I haven't been in a taxi for quite a long time, but I used to spend many an hour chatting away to taxi drivers."
"The wonderful thing about taxi drivers is that they tell you exactly what's happening in the world. There's nothing you can't find out from one of them."
However, the Duchess did recall that she had one rather awkward moment in a taxi back before she married Prince Charles - when the driver, not realising who she was, asked her what she thought about 'Camilla' - Charles' new love. At the time, before her 2005 wedding, it's likely that the Duchess was all over the news.
Remembering the hilarious conversation, Camilla said, "I remember one of them once said to me, when I was in the back of a cab, who I don't think realised who I was – this was all before I was married – and asked me what I thought about myself."
Luckily the royal managed to see the funny side, revealing that she rather enjoyed the conversation.
She went on, "He was awfully charming, and I gave him a huge tip."
The London Taxi Drivers' Charity for Children holds regular exciting events for special needs and disadvantaged children, including trips to the seaside and the theatre.
Camilla has been patron of the charity since 2010.