Duchess Catherine makes special promise after devastating loss
Catherine vowed to do something very thoughtful...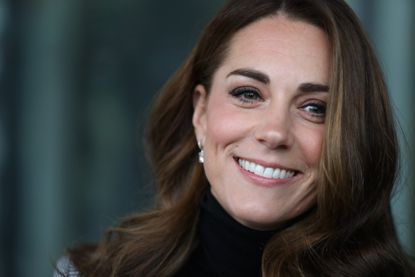 (Image credit: Getty)
The Duchess of Cambridge has made a very special promise.
Duchess Catherine revealed she is set to plant a sunflower in honour of a nine-year-old little boy who lost his life to a rare organ disease.
Kate vowed to pay the lovely in memory of Fraser Delf, whose 13-year-old brother Stuie raised over £18,000 for the hospice where he died.
Fraser spent seven weeks at Each hospice in Cambridge before he passed away as a result of result of the rare Coats plus syndrome.
https://www.instagram.com/tv/CBxSInagL93/?utm_source=ig_web_copy_link
The royal mum-of-three made her promise during her first virtual engagement alongside the Duchess of Cornwall.
The pair of Duchesses joined forces on the special video call to mark Children's Hospice Week.
Stuie, 13, told Kate he had been inspired to raise money for the hospice after seeing Captain Sir Tom Moore raise more than £33m for the NHS by walking laps of his garden.
"Fraser wasn't just my brother, he was my best friend," the sweet teenager added.
Fraser and Stuie's parents, Stuart and Carla, later told the BBC that Duchess Catherine had ensured them she would plant a sunflower in their son's name.
A sunflower is often viewed as a symbol to mark the care provided by hospices.
"We'd like to thank everybody that works for hospices across the UK for the incredible job you do and allowing families to treasure their moments together," Catherine said on the call.
Speaking on the moment she and her family met the royal women online, Carla said, "The call was very laid back. They were lovely and easy people to talk to. They told us their experiences of hospices, then asked us about our journey and a few questions.
"I felt very honoured that we had that opportunity to tell our story."