Doria Ragland will 'not be spending Christmas' with daughter Meghan Markle for this reason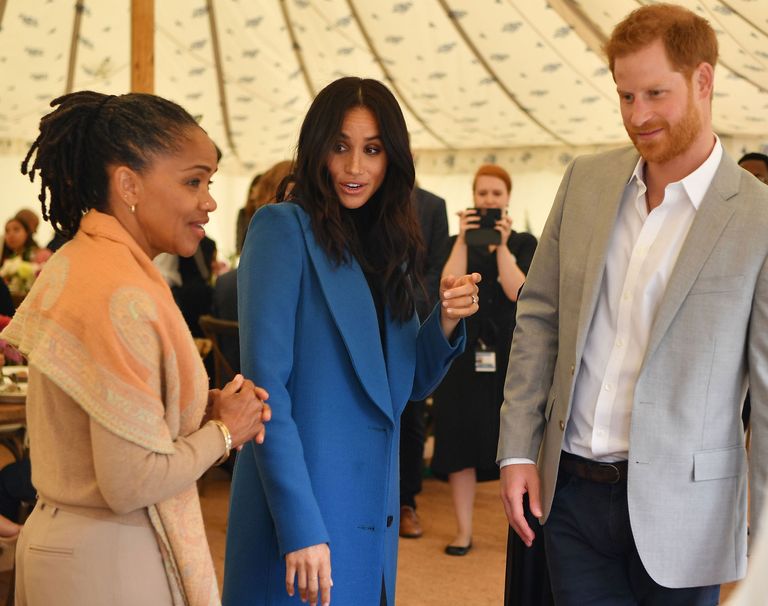 (Image credit: Shutterstock/Rex)
Despite living across the pond in LA, the Duchess of Sussex's mother Doria Ragland has continued to maintain a close bond with her now royal daughter.
As well as flying in to attend Meghan's wedding to Prince Harry on May 19th, the social worker and yoga instructor joined the royal couple in September as Meghan debuted the Together: Our Community Cookbook, which she helped create to benefit those affected by the Grenfell Tower fire tragedy.
However, there is one key event that the 62-year-old won't be sharing with Meghan in 2018, and that's the royal family Christmas.
According to Peoplemagazine, it's been 'confirmed' that Doria won't be joining the royal party for their festive season celebrations at the Queen's Sandringham Estate – despite being issued with an invitation.
Instead, she is believed to have opted to spend the holiday period in California after politely declining an invitation from the Queen.
It's not unusual for non-royal family members to be included in the annual celebrations at Sandringham.
Meghan and Harry announced their engagement on November 27th, 2017, meaning that Meghan wasn't officially a royal when she joined the Queen, Prince Philip and other members of the royal family for Christmas that same year.
Still it seems that there will be plenty of opportunity for Meghan and Doria to spend some quality mother-daughter time in the near future.
The Daily Mail reports that Doria has "already started to prepare for her departure to London" to be by pregnant Meghan's side ahead of her due date in spring 2019.
Though it's not clear exactly how long her stay will be.
Doria's reaction to becoming a grandmother was revealed in a statement issued by Kensington Palace in November.
"Ms. Ragland is very happy about this lovely news and she looks forward to welcoming her first grandchild," the statement read.
And when Harry and Meghan make the move from their Kensington Palace apartment to their new home at Windsor Castle's Frogmore Cottage next year, Doria is anticipated to have her own dedicated rooms.
Whatever the arrangement, we can't wait to hear about Doria and Meghan's adventures together as the latter takes on an ever more prominent role in the royal family.