Close friend of Princess Diana, Paul Burrell, on Prince William and Harry's 'feud': 'She would bring them back together'
Princess Diana heartbreak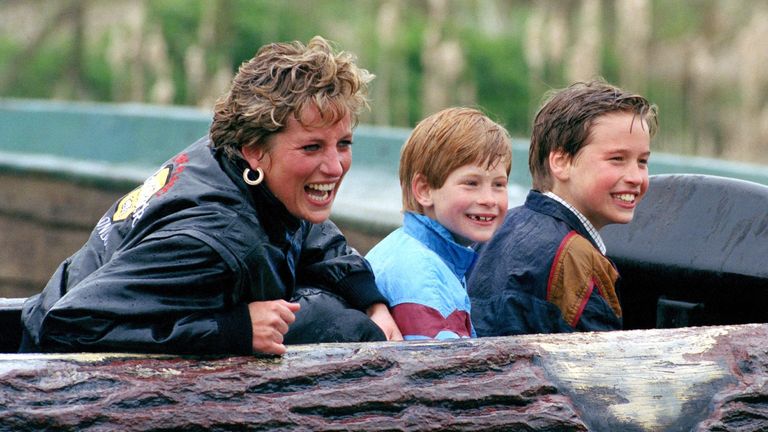 (Image credit: Getty)
Close friend of Princess Diana, Paul Burrell, has opened up about what their mother would have made of Prince William and Prince Harry's rumoured "feud".
Princess Diana would have been devastated to hear her two sons aren't as close as they used to be, according to her former Butler and close friend, Paul Burrell.
Speaking on The Royal Beat, he said, "If their mother was here today, she would bring them back together. She would bang their heads together and say: 'Don't be silly you're my sons, you're both equal.'
"It was very important to her that they stayed close."
Paul's admission comes after it emerged that the brothers have become estranged in recent months following Prince Harry and Meghan Markle's departure from the royal family. One particular incident created tension in Prince Harry and Prince William's relationship.
Omid Scobie - author of Finding Freedom, Harry and Meghan and the Making of a Modern Royal Family - claims the brothers cut communication for two whole months amid the "Megxit" controversy and said their bond will "take time to heal".
In a TV interview, also on The Royal Beat, he said, "They hadn't seen each other. That's really going to take some time to heal.
"I think the distance between the brothers grew wider and wider."
As Future King, Prince William was said to be frustrated at the way in which The Duke and Duchess of Sussex made their decision public before firming up details in private, as it could have caused damage to the royal family's reputation.
Omid explained, "I think really where it went wrong for Harry and Meghan and the Cambridges was that decision to go public with the road map to their new working model."
Prince Harry and Meghan revealed their controversial decision to step down as senior royals back in January, saying there "really was no other option" following a year of scrutiny.
They have now set up home in Santa Barbara with their 18-month-old son, Archie.
The Royal Beat available on True Royalty TV