Rachel Williams' domestic violence survivor story raises awareness on Judge Rinder's Crime Stories
Rachel Williams campaigns for domestic violence awareness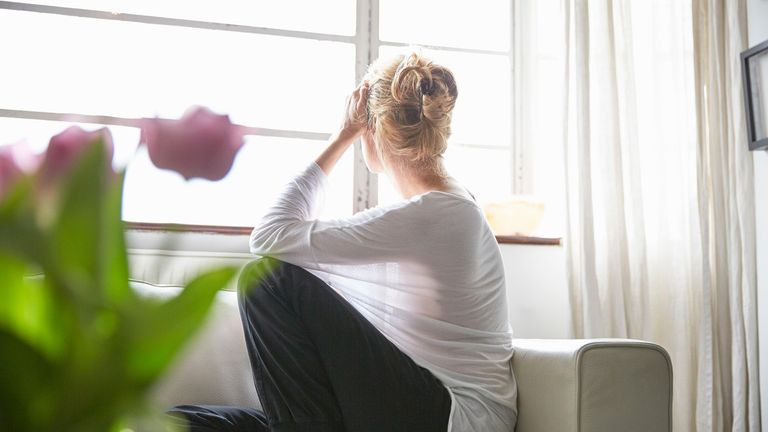 (Image credit: www.alamy.com)
Welsh-born domestic violence survivor Rachel Williams has long been raising awareness and support for fellow domestic violence victims. From an interview on Good Morning Britain earlier this year, to writing her bestselling book, The Devil at Home, she is a truly remarkable woman. 
Now Judge Rinder's ITV series Crime Stories has raised awareness of her heartbreaking story once more. The day-time show seeks to lift the lid on some of Britain's worst crimes and in episode 2 we certainly saw that with Rachel's story.
What happened to Rachel Williams?
In 2011 after asking her husband of 18 years Darren Williams for a divorce, he tracked her down to Newport's Carol Ann Hair Salon and attacked her.
Williams used the butt of a shotgun to smash Rachel in the head. He then fired two shots into her legs, leaving her unable to walk. Surgeons later replaced her bones with titanium. 
Her abusive husband had assaulted and threatened Rachel just weeks before the final attack. He was later found hanged in woodland.
This already terrifying and unimaginably heart-wrenching series of events then became Rachel's worst nightmare as her 16-year-old son Jack took his own life six weeks later. 
I suppose yes this is a shocking photo this morning...but this is my reality of domestic abuse & violence! I was left with physical & mental scars, but I should never have been left with this as a reminder!💔Domestic abuse effects everyone, & We must all try & eradicate it. pic.twitter.com/ohLBp8sDnjOctober 16, 2019
See more
In October 2019 she posted a photo of her son's cremation file on Twitter. Accompanying the picture, Rachel explained why she chose to post it so publicly:
"I suppose yes this is a shocking photo this morning...but this is my reality of domestic abuse and violence!"
She then concluded with the heartfelt statement: "Domestic abuse effects everyone and we must all try and eradicate it."
How has she campaigned to make a difference?
Now Rachel is a Pioneer for Safelives, an Ambassador for Freedom Programme and a founder of SUTDA - Stand Up to Domestic Abuse. She has had 4 successful petitions on change.org with a combined 1/2 million signatures.
On the site, she writes that 'Her ambition includes to set up the 'House that Jack Built' a children and young person's refuge and place of safety, in memory of her son.'
What is Rachel Williams' book about?
In her book, The Devil at Home, released in 2018, she goes into more detail about the trauma she suffered. It is a poignant bestseller that casts a light on the realities and signs of domestic violence. 
Reviewed by everyone from Victoria Derbyshire to Michael Sheen, she also shows that hope can be found even in dark times. 
Twitter responds to her bravery 
Tweeting in advance of the broadcast of episode two of Crime Stories, Rachel wrote: 
'If anyone is interested in hearing my story it's on @RobbieRinder Crime Stories today at 2pm. #mymessismymessage #enddomesticabuseandviolence'
She received a huge amount of support from Twitter users in response, each of them commending her bravery and expressing sadness at the horrors she's gone through. 
Just watched it. I know your story so well & yet it never stops having an impact on me. I'm am sad for all you have endured but also grateful for your bravery & determination to keep fighting for others. You're an inspiration to me & countless others xNovember 3, 2020
See more
Once such response was from the Victim's Commissioner London, who tweeted: 'I know your story so well & yet it never stops having an impact on me,' before going on to say,  'You're an inspiration to me & countless others'.
Rachel's tireless campaigning and resilience is eye-opening to all who learn of what she went through. Now her appearance on the latest series of Crime Stories will once again help raise awareness and in turn find help for those who have suffered or are continuing to suffer domestic violence. 
Emma is Senior Lifestyle Writer for Goodto.com, womanandhome.com and Myimperfectlife.com and she loves sharing the latest lifestyle, royal, celebrity and entertainment news. Before joining Future, previously TI Media, Emma was a Freelance Editor and before that a Publisher for an independent digital publisher. When she's not writing about the next big lifestyle trend, she enjoys cooking, long walks and watching as many crime dramas as she can!