Prince William and Prince Harry are united by a thoughtful tribute to Princess Diana
A new housing development has chosen to honour Prince William and Prince Harry with their very own street names.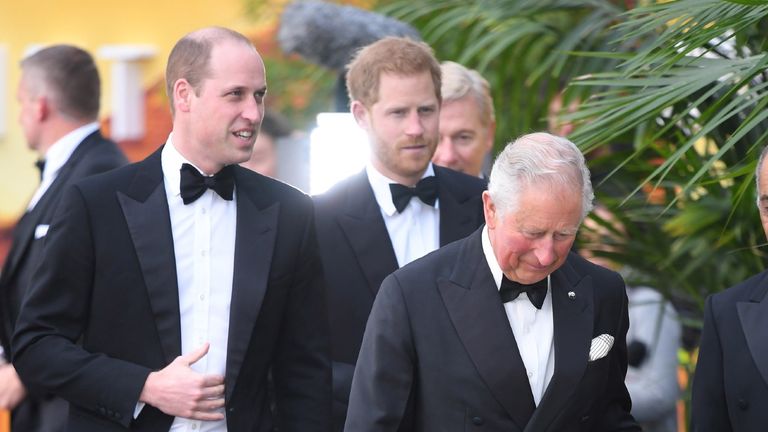 (Image credit: Getty)
There are plenty of perks to being a member of the royal family. An impressive title, getting to call sprawling estates like Sandringham home, and even having an entire road named after you.
Developers at the King's Park development in Grimsby have decided to put both Prince William and Harry firmly on the map, by naming two streets in their honour. 
Residents can now travel down Kings Park Road and turn onto Williams Way and Harrys Drive in a thoughtful tribute to the two Princes. The move is even more poignant, as the development is located next to the Diana, Princess of Wales Hospital. 
Prince William and Harry's late mother visited the site in 1983 to open the hospital and uncover a plaque in her honour, just two years after her marriage to Prince Charles. According to the Grimsby Telegraph, this is thought to have been her first hospital opening in her royal role. 
Speaking about naming the two roads after the Princes, Lia Nici, MP for Great Grimsby and Scartho councillor said, "The two new road names also reflect the site's history, connecting with Diana, Princess of Wales' sons Princes William and Harry, which is a nice touch."
The houses on Williams Way and Harrys Dive will form part of a larger scheme, with planning permission to build apartments for over 55s and a social care unit for patients who require ongoing care after leaving hospital. Two ventures we're confident Princess Diana would have whole-heartedly supported.
As yet, no one is living in Kings Park, but developers home residents will start to move in in the new year.