Thank you, nurses: meet three NHS staff working on the frontline
We're in awe of these incredible nurses.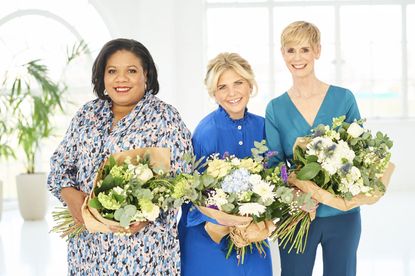 Two hundred years after the birth of Florence Nightingale, the pioneer of modern nursing, we meet three guardians of the NHS.
Now, more than ever, we're appreciating those on the front line. Three nurses tell their stories of working within the NHS.
THE EMERGENCY NURSE
Anneke Biginton, 40, has been nursing since 2002 and rose through the ranks from junior nurse to matron of the emergency department at St Thomas' Hospital, London. She's now an engagement officer in Emergency, Preparedness, Resilience and Response, which involves training and planning a co-ordinated response to major incidents.
Anneke lives in Surrey with husband Dave, a Senior Paramedic, and daughters Annabelle, eight, and Poppy, six.
What was it like working on the frontline?
When I moved from general nursing to A&E I felt I had taken on the biggest challenge of my life. Emergency nursing was a massive shock to the system and adjusting was a steep learning curve, as was seeing and dealing with traumatic injuries. You never know from one minute to the next who – or what – is coming through the door, and situations can change in a heartbeat.
The pace was frenetic with no time for lengthy handover sheets. I clearly remember a charge nurse who'd been watching me frantically scribbling an essay-length patient care report, saying, 'There's no point doing that, these patients will have moved on in 10 minutes and you'll have a whole new set. Bullet point concisely and move on!'
What has been the most poignant moment in your career?
Sometimes in nursing your most difficult days can also be the most rewarding. I'd been there less than a year when the 7/7 bombings happened. That day was one of the toughest I've ever been through. There was a stream of patients with life-changing injuries; embedded shrapnel, loss of limbs, terrible burns. I coped – as medical professionals do – by switching into work mode and focusing on my job, to try to fix the person in front of me and ultimately to save lives. It wasn't until I got home and watched the news that the horror of what had happened sank in.
Even on such a terrible day there are positives that you can take forward – the camaraderie, the great teamwork, that sense of coming together to deliver great care and get the best outcome for the patients. It's very fulfilling.
What is the future of nursing?
Nursing is a fantastic career, there are so many opportunities and specialisations. My hope for the future is that we can continue to upskill nurses in order to expedite care. For instance, within St Thomas' Emergency Department, I implemented nurse-requested X-ray, so by the time clinicians see their patients they already have the X-rays in front of them. I'm really proud of that.
My passion to ensure consistently high standards of healthcare led me to my new role in NHS England and NHS Improvement London – I'm currently an engagement officer in EPRR.
We work to help the NHS plan for and be ready to respond to a range of major incidents and emergencies – anything from an extreme weather disaster to disease outbreak, terrorism, or a chemical or biological attack. I engage with all the Trusts to ensure pathways are in place.
THE PAEDIATRIC NURSE
Cavette Castillo, 47, is a paediatric nurse and ambulatory care matron at Evelina London Children's Hospital.
She lives in south London, is married to Matthew and is mum to Lyncia, 30, Alvin, 28, Remar, 23, and Cassie, 14.
How did you get into nursing?
I knew I wanted to make a difference through nursing after a childhood experience in Jamaica. I was about eight and my mother's friend's two-year-old daughter became unwell. She had a fever and was biting and hitting out.
Despite a visit to the local doctor, her condition worsened and the grown-ups said she had been attacked by a spirit. I remember thinking, 'That's so silly. There must be a reason she's unwell.' Sadly, the girl died – I now understand that the irritable behaviour she was displaying is common in children with viral meningitis.
The idea that a lack of knowledge was the issue stuck with me and, after beginning a family and moving to the UK, I decided to become a nurse. I did an access to nursing course at Westminster College followed by a degree. After three years of training, I specialised in paediatric nursing and worked my way up to matron in 2013.
What does your job entail?
Ambulatory care involves looking after children who don't require a long stayin hospital. As matron, my job involves managing a number of departments, such as rheumatology and haematology, and ensuring high-quality care for our children's outpatients. Many have long-term conditions like sickle cell,Crohn's and HIV. They may need tests or blood transfusions.
What is the best part of your job?
The rewards are many but I particularly love the fact we are able to empower children as they go through their treatment. We recently treated a child with autism who was so distressed he was lashing out. With care and attention, he was finally able to sit calmly and have bloods taken without anyone holding him.
Leading a team able to give high-quality care and support to children (and their families) at their most vulnerable is a source of pride.
Of course there are difficult days but these are tempered by the highs of individual successes. I carry a memory with me of a nine-year-old boy who had been critically injured when a truck ran over him. We were not sure he'd survive. Months later, I was told he'd asked for me and I visited him on his ward to find him triumphantly standing unaided. I thought he'd never walk again.
Who was your biggest inspiration?
Nursing leaders like Florence Nightingale and Mary Seacole paved the way for someone like myself to have a career rather than an occupation. I'd like to see more pathways into nursing because empathy, compassion, the ability to listen and to treat each patient as an individual are valuable attributes that make a great nurse, and you can't learn them in school.
THE MACMILLAN CANCER NURSE
Carol Chapman, 57, has been working in cancer and palliative care for Macmillan for more than 30 years. In 2014, she was appointed Macmillan Lead Cancer Nurse for North Bristol NHS Trust.
Carol lives in Bristol with her husband Jimmy.
How did you get into nursing?
I always wanted to be a nurse and went on a pre-training course as part of my A-levels before doing a three-year Registered General Nurse course. I decided to specialise in cancer care because I realised the needs of patients with cancer or suspected cancer were experiencing physical and emotional symptoms that were not adequately addressed.
At that time there were barely any palliative care services except in specialist London hospitals. I did some research that involved symptom assessments and talking with patients and relatives, and soon realised I could make a big difference to improving the patient experience by intervening directly to alleviate symptoms and provide emotional support.
As a result of my research, the first Palliative Care Service was introduced at Southmead Hospital, with me in the lead role.
What has been your biggest career achievement?
Establishing and championing that site is one of my proudest achievements. My other was achieving a Masters Degree in Cancer Care.
During my time as a Macmillan nurse I have been both hospital- and hospice-based, and I've worked within the community. It's humbling and an honour when people let you into their lives.
There have been so many memorable moments. We've helped even the most acutely ill get home for the day or to pass peacefully in familiar surroundings. I've helped couples get married, and I've even smuggled in a beloved pet for a goodbye. Palliative care nursing can be emotionally challenging, but the rewards come when you can make a difference to someone's end-of-life experience.
What do you do day-to-day?
The world of cancer care is rapidly changing, with innovative treatments and approaches to patient wellbeing, and it's exciting to be part of that.
As a lead cancer nurse, I provide leadership and support to a team of over 50 clinical nurse specialists, health care professionals and cancer support workers. I enjoy motivating colleagues, inspiring staff, planning, bidding for funding and settingup new services to improve the patient experience. I also oversee the staff and help out at the Trust's Macmillan Wellbeing Centre, which offers vital support and information to patients and relatives.
We get such a range of people coming through the doors. It might be someone who's shell-shocked by a diagnosis, it might be a family member struggling to process information. We provide one-to-one support, assessing all their needs and signposting helpful services.
National staff shortages are a concern but I hope, as a nation, we continue to cherish the NHS and the staff who make it the great institution it remains today.
✢ The NHS is encouraging people from diverse backgrounds to come into nursing. This includes training to attract women and men who want a career change in later life. For more details, see nhs.uk/nursing-careers
Sign up to our free daily email for the latest royal and entertainment news, interesting opinion, expert advice on styling and beauty trends, and no-nonsense guides to the health and wellness questions you want answered.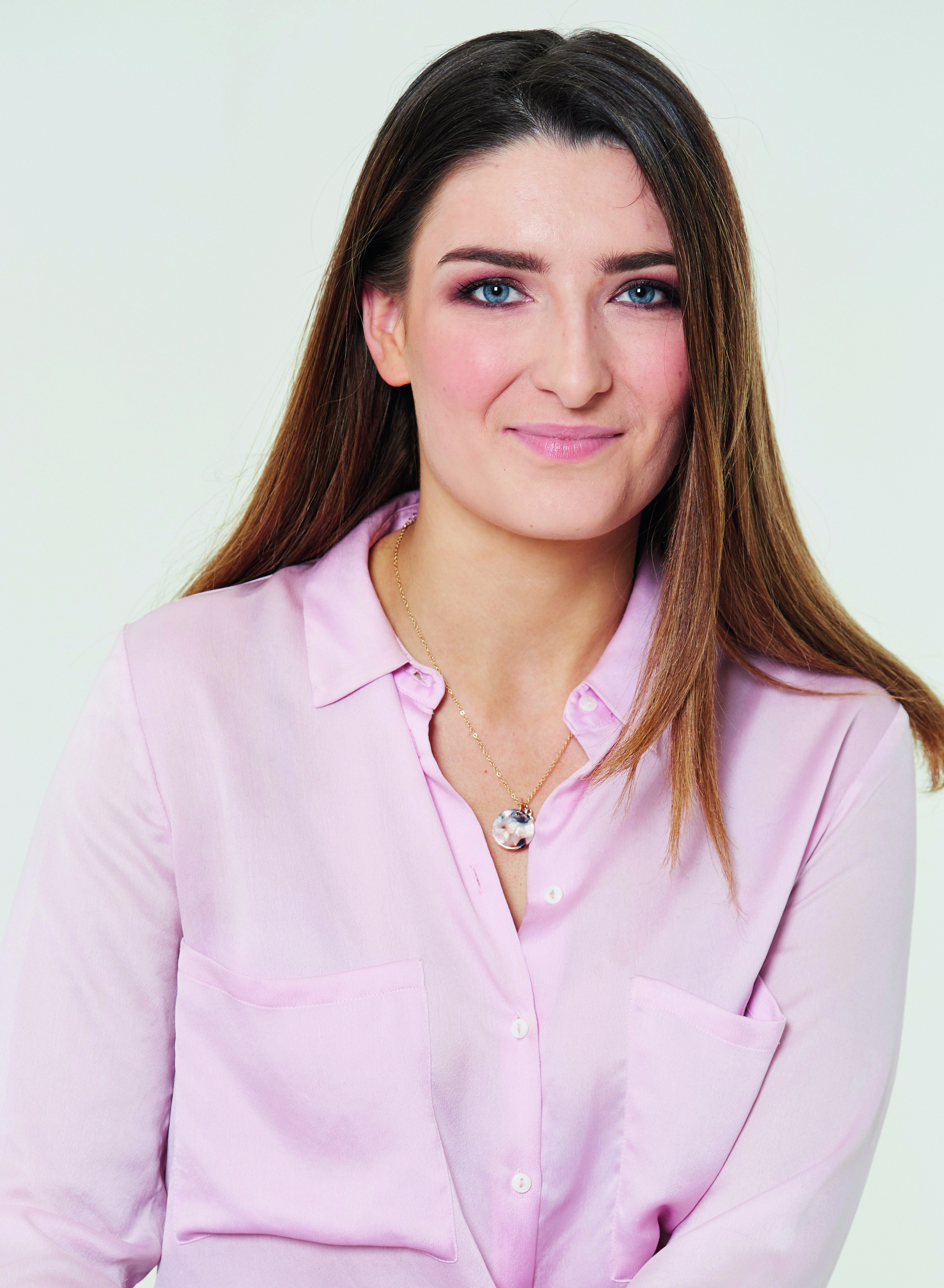 Helena is the Travel Editor for Woman & Home, Woman's Weekly, Woman, Woman's Own and Chat. As a journalist with 8 years' experience, she has also worked for titles including Stylist, The Evening Standard and Heat.

She is a keen traveller who loves nothing more than exploring a new country. Her dream trip is a safari. A fierce animal lover, she dreams of seeing some of the big five out in the wild. Her wish-list also includes India – to explore her husband's heritage more – as well as exploring more of America's stunning national parks.